The Nine Dragon Screen of The Palace Museum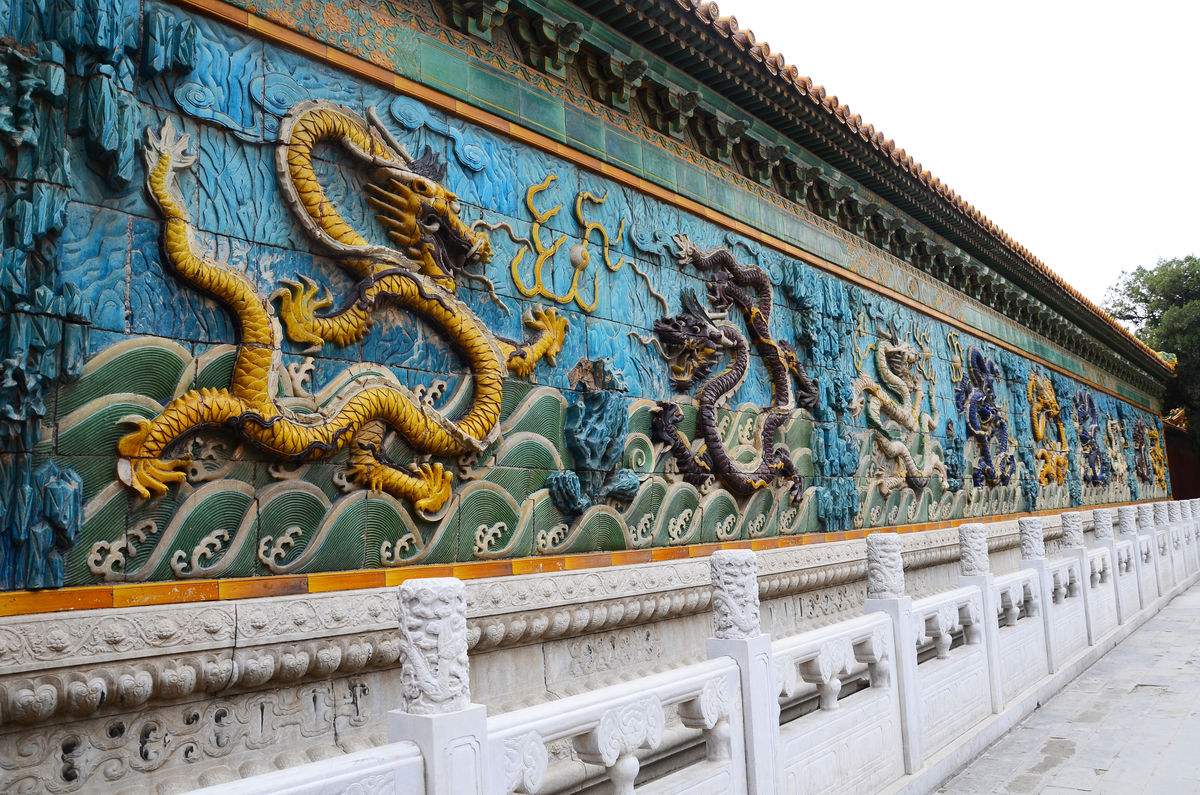 Introduction
The most famous example of the traditional Chinese wall relief that features nine different dragons. The wall dates back to 1773, and stands at 3.5 m (11.5 ft) tall, with a length of 20m (67 ft). A symbol of luck, power, and magnificence, each of the dragons on the wall is considered to have a distinct character and unique traits.

History
Construction of the palace complex began in 1407, the 5th year of the Yongle reign of the third emperor of the Ming dynasty. It was completed fourteen years later in 1420. It was said that a million workers including one hundred thousand artisans were driven into the long-term hard labor. Stone needed was quarried from Fangshan, a suburb of Beijing. It was said a well was dug every fifty meters along the road in order to pour water onto the road in winter to slide huge stones on ice into the city. Huge amounts of timber and other materials were freighted from faraway provinces. Ancient Chinese people displayed their very considerable skills in building the Forbidden City.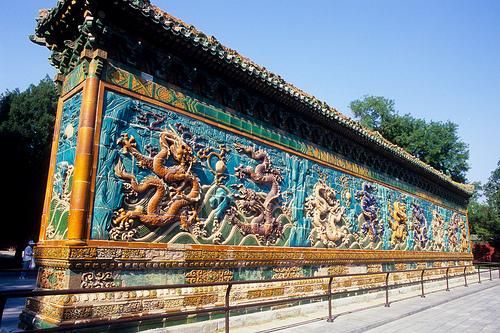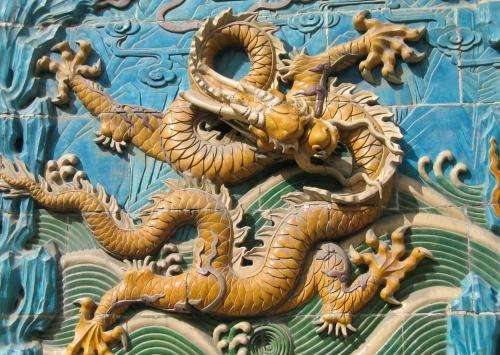 The Design of Nine Dragon Wall
The nine dragons, each playing with a pearl were carved in a very lifelike manner. Colorful paint has been applied to the carvings to bring the dragons to life vividly, as they would have been over 600 years ago.

Among the nine dragons, one heading to the front with imposing appearance is held in awe by other dragons. Patterns of mountains, rivers and trees fill the left,serving as a contrast to make the dragons stand out.

The whole wall was built on a 2-meter-high throne, on which are carved 41 patterns of "two dragons playing with a pearl".
On the waist of the throne are 75 vitreous bricks, with cattle, horses, sheep, dogs, deer and rabbits reflecting the superb carving skill of ancient China.
Information
Opening hours: 09: 00–17:00
Time for Visit: 30 minutes
How to get there: Take public city bus no.4