Tianmo Desert
Overview:
If you have bit time to spend in Beijing, take a chance to go visit Tianmo Desert, the Heavenly Desert, in the Hebei Province. It is the nearest desert to Beijing. This strange small 200 acre desert is close to Beijing and has two sand dunes that cover about 85 acres. You can also see the Guanting Reservoir. You can climb the dunes and go for rides on horses.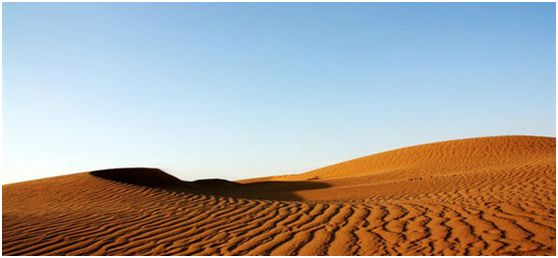 Tianmo Desert, which is the nearest desert in Beijing, about 70 Kilometers from Beijing city center(1 hour driving distance) and 25 Kilometers from Badaling Great Wall(30 mintues driving distance). This desert belongs to Huailai County, Hebei Province. It is still a mystery that how the desert formed. Historical tracks such as a huge mass of beacon towers, the Shanggu Relics and the ancient castles can be clearly seen. Winding its way through the mountains. We make sure that it's deeply loved by tourists.
History:
Tianmo desert has a combination of mountain scenery, a reservoir and sand dunes that presents a rugged refresher from Beijing City life. You can slide down the sand dunes and see the scenery from the top of them. There are old rammed earth beacon towers that date from about 300 BC. Traditional Chinese Opera is staged for entertainment. Some people go for animal rides.

In the past, people considered this is a hidden danger of suburban Beijing because of the Tianmo Desert was vast before. Many people worried that it may "invade" Beijing someday. Later, people began to bring the desert under control through planting trees, and therefore only two huge sand dragons were left today. Known by little, the broad desert, the setting sun and the dilapidated walls pictures such a magnificent landscape. The desert is threaded together with the Badaling Great Wall and the Kangxi Grassland, and forms a unique scenery line with the mountains, Gobi, deserts, lakes and ancient beacon towers.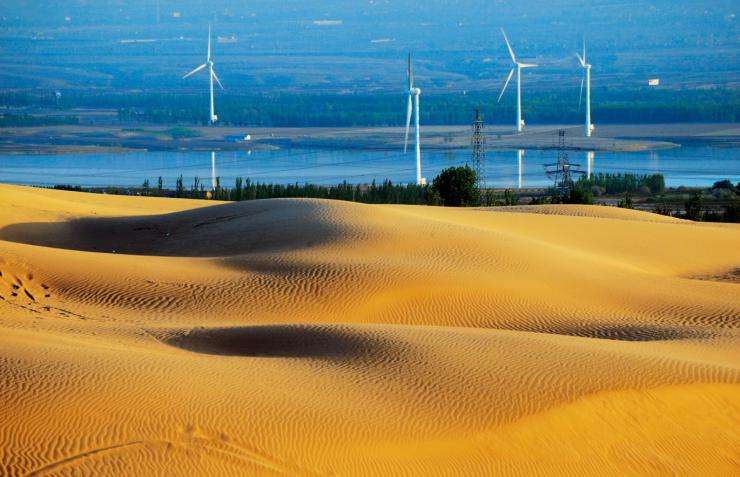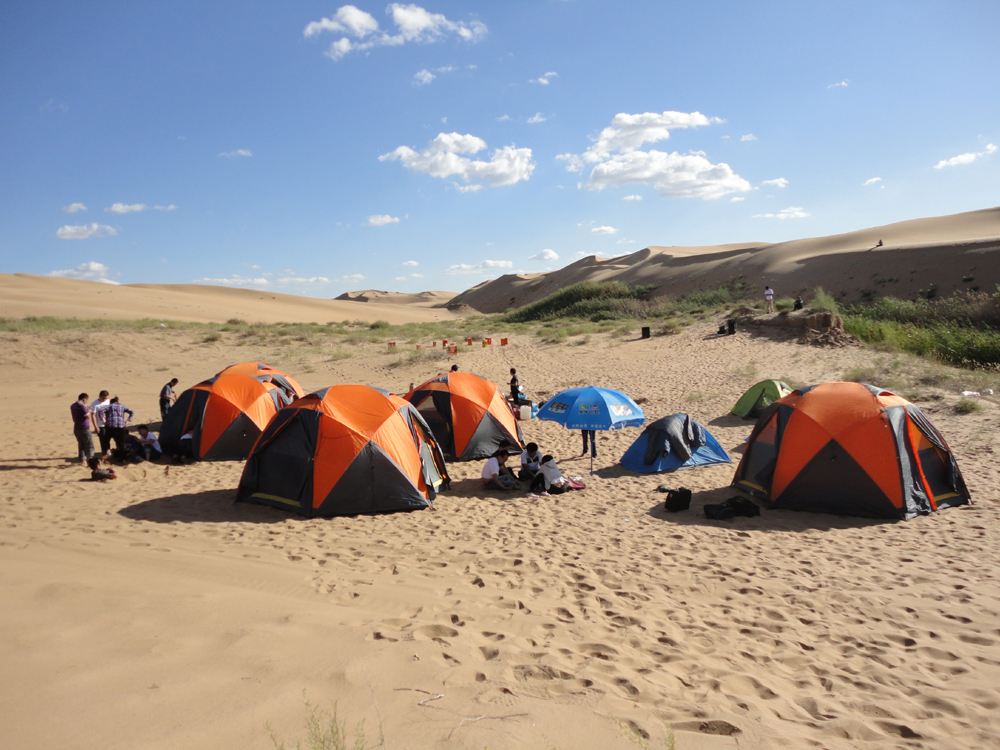 The unique and charming natural sights of the Tianmo Desert makes it a best shooting location of scenery of Western China for both home and abroad. More than 300 films were shot here, including My Fair Princess, Armageddon, The Mummy: Tomb of the Dragon Empero, Romance of the Three Kingdoms, Journey to the West, The Country's Granary, The Flying Swords of Dragon Gate, etc. Served as both a tourist attraction and a shooting location, the small desert is divided into two parts, one acting as a desert tourist area, and the other a movie and television base.

Information:
Address:Longbao Mountain, southwest of Xiaonanxinbao Township, Huailai County, Zhangjiakou, Hebei
Entrance Fee: 20RMB for Tianmo Park; 30RMB per hour for sand skiing; 15RMB for Bathing beach; 30RMB for Off-road vehicles; 60RMB per hour for Horse Ridding