10 of the best Beijing Chinese restaurants for Beijing first timers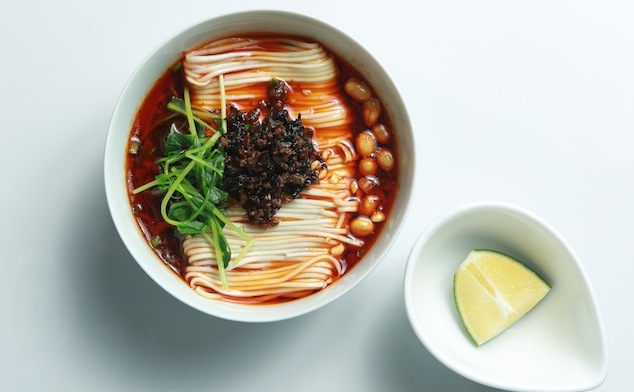 This may sound obvious, but Beijing is a big city. Consequently, it's difficult to eat your way through the best Chinese restaurants in Beijing without enjoying one of our city's other signature dishes: traffic. Thankfully, some of the very best Beijing Chinese restaurants are all on the same side of town. Whether you're looking for duck or dumplings, you can't do better than this list of our favourite restaurants for regional Chinese eats.
Jing Yaa Tang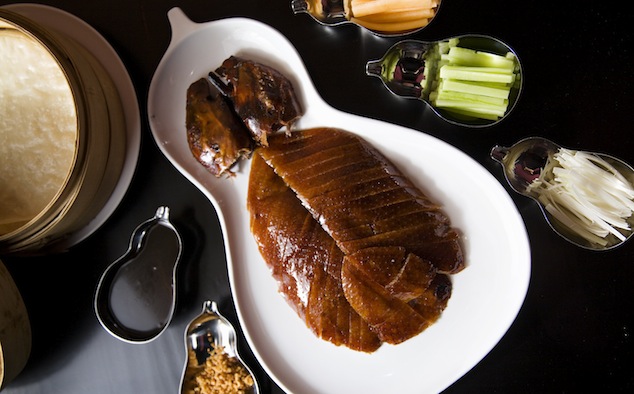 Excellent Beijing duck and classics from around China. Chef Li Dong presides over an army of chefs who turn out some of our all-time favourite regional specialties. Come for the duck and keep coming back again and again for the sides. From botan prawns in a miniature pumpkin to three-cup black cod with basil, Jing Yaa Tang has an impressive range of dishes that span the major culinary traditions of China. The all-you-can-eat dim sum lunch is not to be missed, too.
Cai Yi Xuan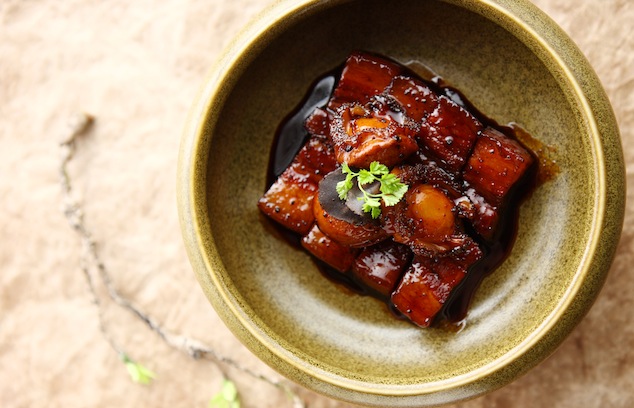 This over-the-top palace of Cantonese delights at the Four Seasons wows from start to finish. Red braised pork belly with abalone, simmer prawns with black garlic and artfully crafted dim sum are all on a level few others can begin to match. The same goes for the bill, however.
Xin Rongji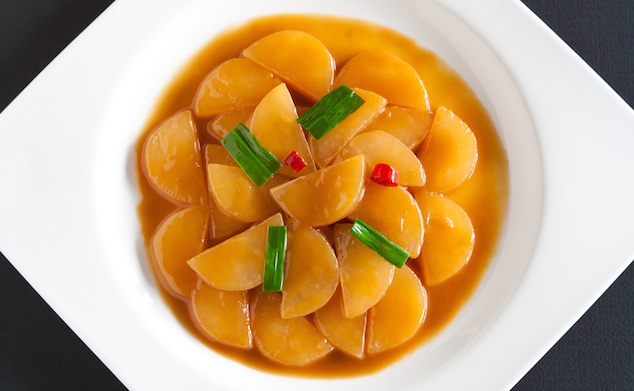 High Cantonese cuisine meets the urban heights of Beijing's central business district. Xin Rongji may look like a relic of the Mao days, soaked in Chinese spirit baijiu, but the food tells a different story. Tangy lobster bisque, freshly steamed river shrimp and the ultimate braised yellow croaker headline.
Ling Er Jiu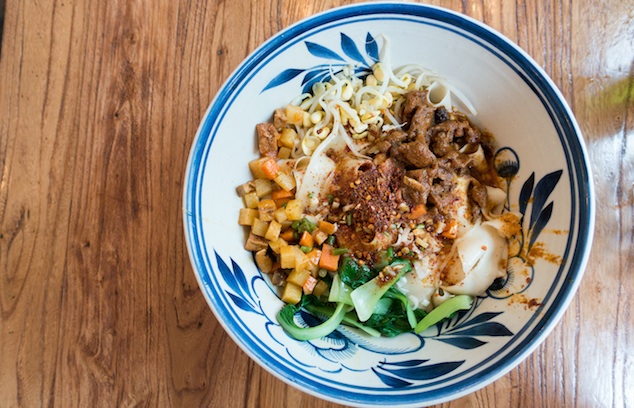 Ling Er Jiu's hefty bowls of noodles are almost addictive. Fiery chilli oil, mouth-numbing Sichuan peppercorn oil, sharp black vinegar and some of the city's absolute best Xi'an style hand-pulled belt noodles. Don't miss the slow-cooked pork roujiamo – also known as a 'Chinese hamburger'.
Country Kitchen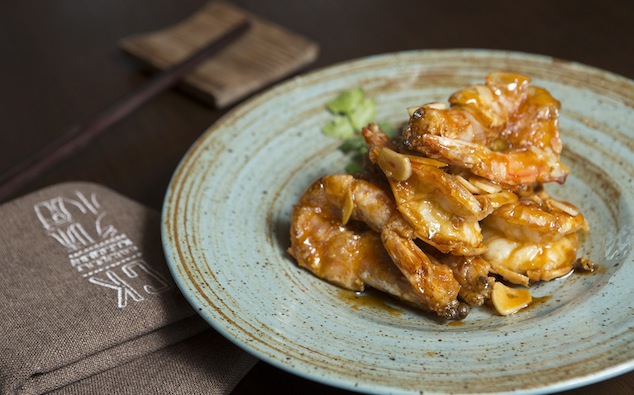 Country Kitchen serves rustic dishes with a reverence for ingredients and natural flavours that don't typically feature highly in northern Chinese cuisine. From sea cucumber with pork and cabbage to Beijing roast duck and simmer prawns, Country Kitchen is a go-to spot for first-time visitors.
Dali Courtyard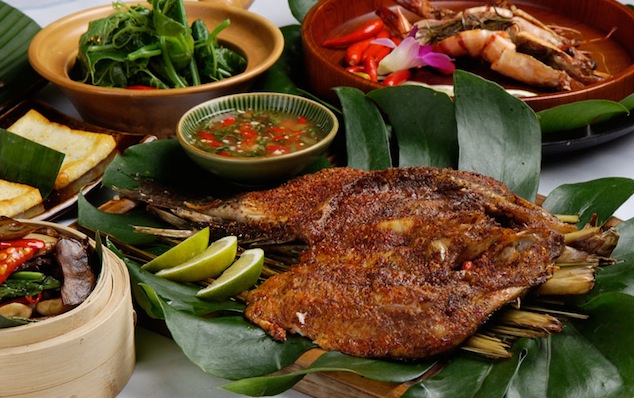 A Beijing alleyway favourite for large groups, Dali Courtyard serves staple dishes from China's southern Yunnan Province. Don't miss the tofu skin salad with mint and lime, dry-fried beef with potatoes, roasted river fish with lemon grass and prawns fried with salt and kaffir lime leaves. Not to mention grilled Yunnan cheese.
Transit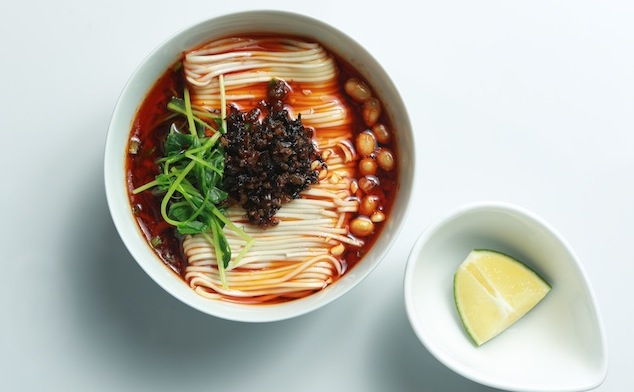 The first and last word when it comes to Modern Sichuanese cuisine in Beijing. Modern when it works, traditional when it's essential, the kitchen at Transit turns out some of the best representations of China's heart of spice, Sichuan province. From numbing, cold poached chicken in chilli oil to steamed perch marinated in linseed oil, or a massive trumpet of chongqing dry-fried beef with dried chillies, Transit is a must-visit for any fan of spice.
Zhang Mama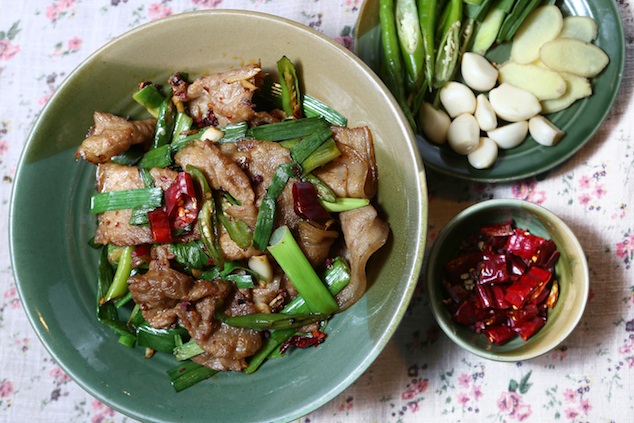 Zhang Mama serves up Sichuan food for the masses – queues for this place have caused more than one traffic jam, blockading the sidewalk and even bleeding into the street. It's no mystery as to why: cheap, fast and above all tasty, Zhang Mama's twice-cooked pork and cold poached chicken can hardly touch the likes of Transit, but at this price we can afford to live a little.
Zhen Ai Zhongguo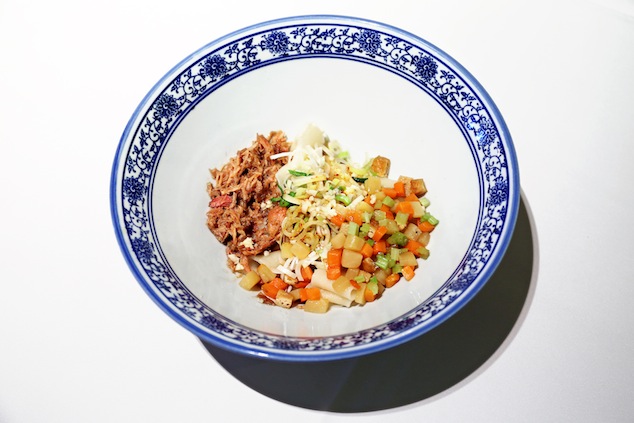 Dressed-up staples from Shaanxi province at this swanky business lunch spot. Its location may annoy – on the fifth floor of a mall in a rather inaccessible corner of Beijing's central business district – but what Zhen Ai Zhongguo lacks in location it makes up for with delicate braised pork sandwiches; twice-fried whole chickens, dripping with salty juice; and masterfully crafted bowls of digongmian noodles.


Baiyi Laoye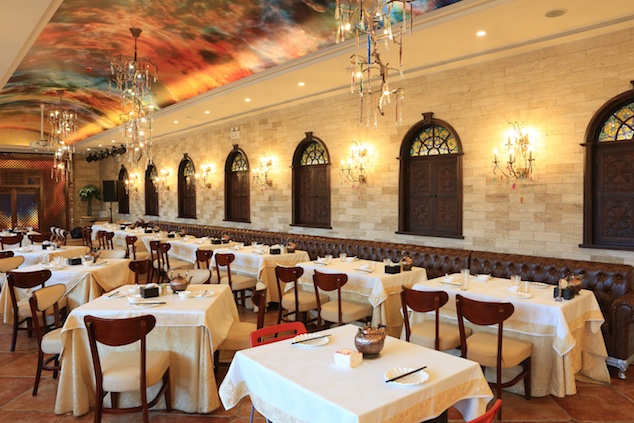 For dishes from China's far western frontier, Xinjiang province, there are many pretenders but only one Bayi Laoye. With a madhouse, carnival decor and even more chaotic service style in every one of its numerous, massive marble-clad locations, a meal at Bayi is always an event. But the roasted lamb skewers, mutton fried with Xinjiang flat bread, house-made yoghurt with brown sugar and freshly baked buns stuffed with spiced lamb are all well worth the stress.