Maker Town becomes entrepreneurs' homes and offices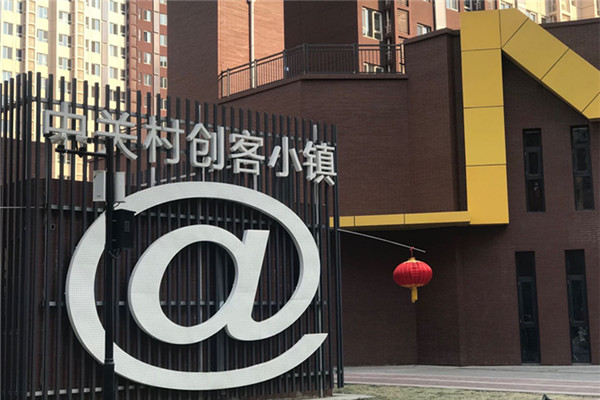 The maker town is the first public rental apartment zone for entrepreneurs in China in which young innovators can work as well as reside.
Zhongguancun Maker Town in Haidian district has been emerging as the offices, workshops and homes of young entrepreneurs from all over China since 2016 when government departments and bureaus revisited the renting requirements.
Being the first public rental apartment zone for entrepreneurs in China, the Maker Town is more like a maker space in which young innovators can work as well as reside.
At the beginning, the application requirements for the low-cost residency were strict. Entrepreneurs had to have had a Beijing hukou, which means a household registration in Beijing. For most young entrepreneurs, the hukou was the greatest obstacle.
In addition, their income per year had to be lower than 100,000 yuan ($15,858).
Innovation and entrepreneurship is the key force for the development of Zhongguancun. To encourage and support people's passion, the residency problem had to be solved.
In less than a month, related government departments and bureaus in charge of housing, financing and management released a document which refreshed the public rental apartment application requirements.
According to the new file, a local hukou is not required during the application process. If the entrepreneurs have no house in Beijing but can receive about 100 innovation and entrepreneurship experts' approval, they can move in.
Yang Fengmai was one of the first renters here.
According to Yang, the average house and office rent in Haidian district, Beijing, may be near 100,000 yuan per month.
However in the Maker Town, it only cost 15,000 yuan to operate a new start-up. Moreover, half of the rents are provided by the government in forms of subsidy, which means Yang's innovation team only needs to pay 7,700 yuan rent.
To date, the Maker Town provides 2,772 public rental apartments and 22,800 sq m area for young people to turn their innovative ideas into reality.
The Haidian government also established a service center to help enterprises complete registration and other application affairs.
About 50 third party service institutes have also been set up to support enterprises in matters such as intellectual property, entrepreneurship guidance and financing.
To date, a total of 403 entrepreneur teams in their initial stage have settled in the town.