Day 1. Arrival
Upon your arrival at Beijing airport/train station, our local guide will meet you and escort you to your hotel with a welcome signage "Beijing Private Tour". The rest of the day is free at your own leisure.

Our Beijing pick up signage "Beijing Private Tour"

Note: if time permits, you will visit Summer Palace. The Summer Palace in Beijing integrates numerous traditional halls and pavilions into the Imperial Garden conceived by the Qing emperor Qianlong between 1750 and 1764 as the Garden of Clear Ripples. Using Kunming Lake, the former reservoir of the Yuan dynasty's capital and Longevity Hill as the basic framework, the Summer Palace combined political and administrative, residential, spiritual, and recreational functions within a landscape of lakes and mountains, in accordance with the Chinese philosophy of balancing the works of man with nature.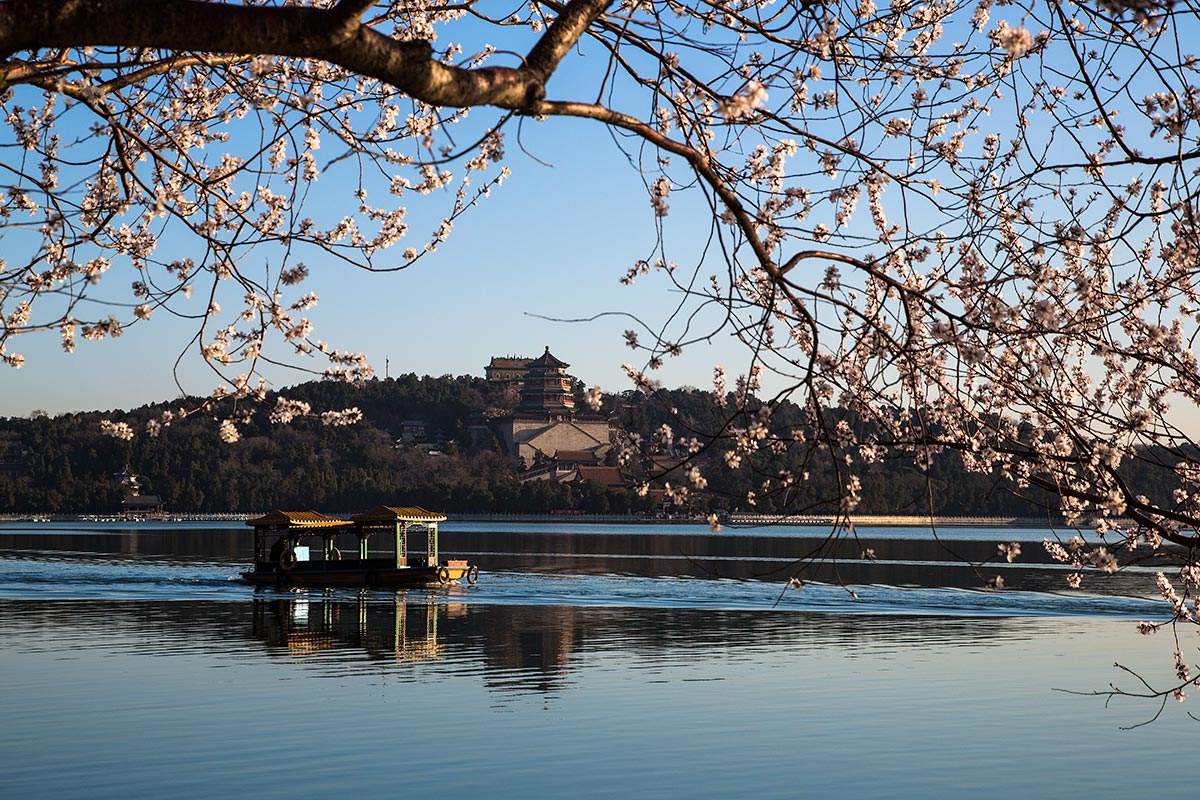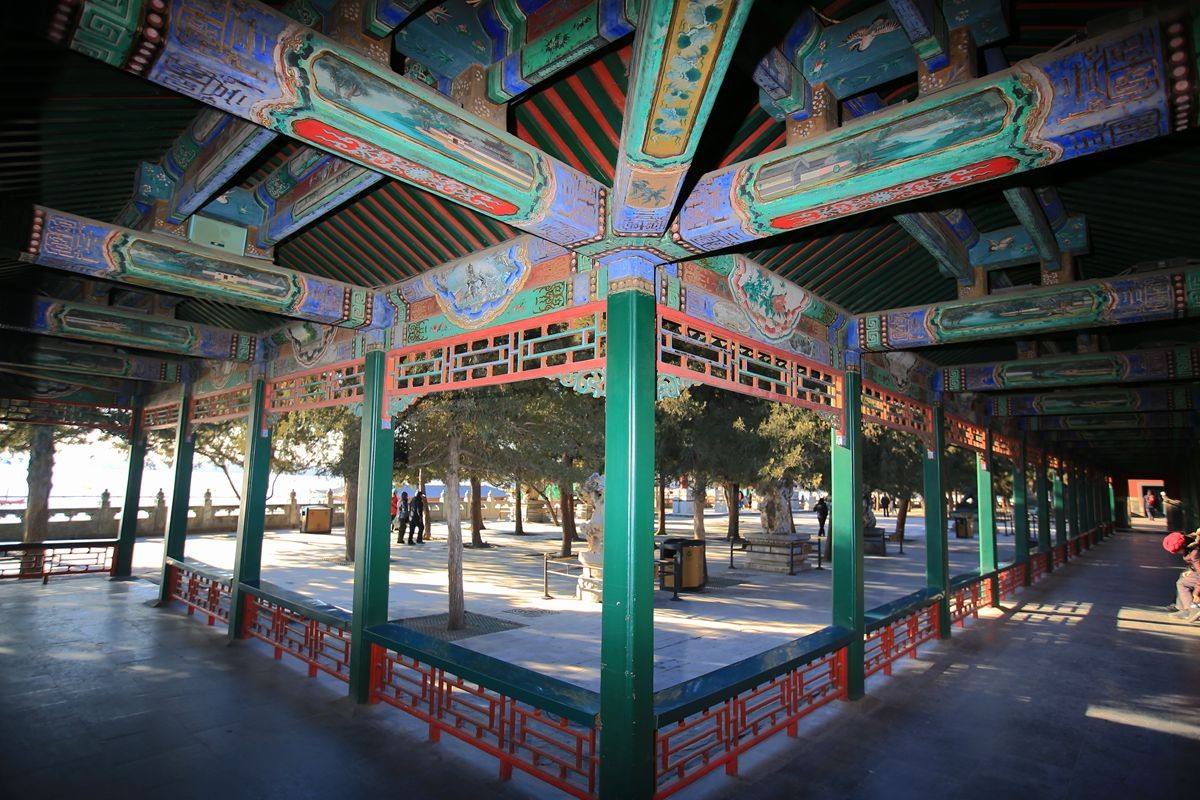 Day 2. Beijing Enamel Factory Visiting
After breakfast at your hotel, our guide will meet you at your hotel lobby around 8:00am.

Firstly, drive you to visit Beijing Enamel Factory. To see workshops of cloisonné or Jingtai Lan (the "blue of Jingtai"). It is so named because the blue was the dominant color adopted for enameling, and cloisonné became prevalent during the reign of Jingtai (1450--1456) in the Ming dynasty. The enamelware have been highly appraised at home and abroad for its brilliant color and splendid designs. The factory we will visit is the earliest and largest one in Beijing.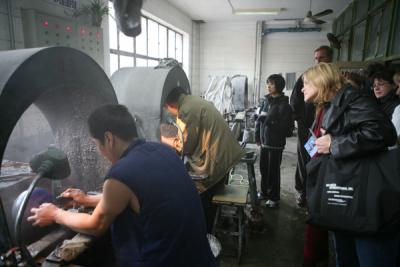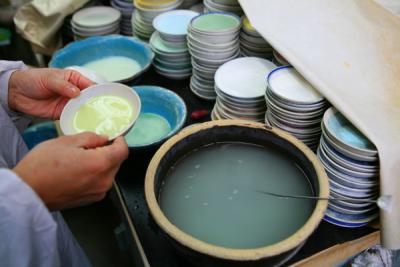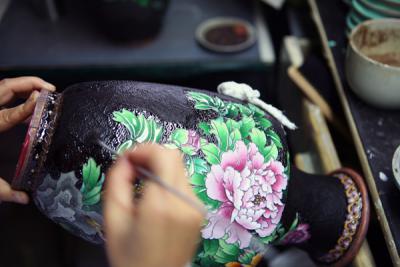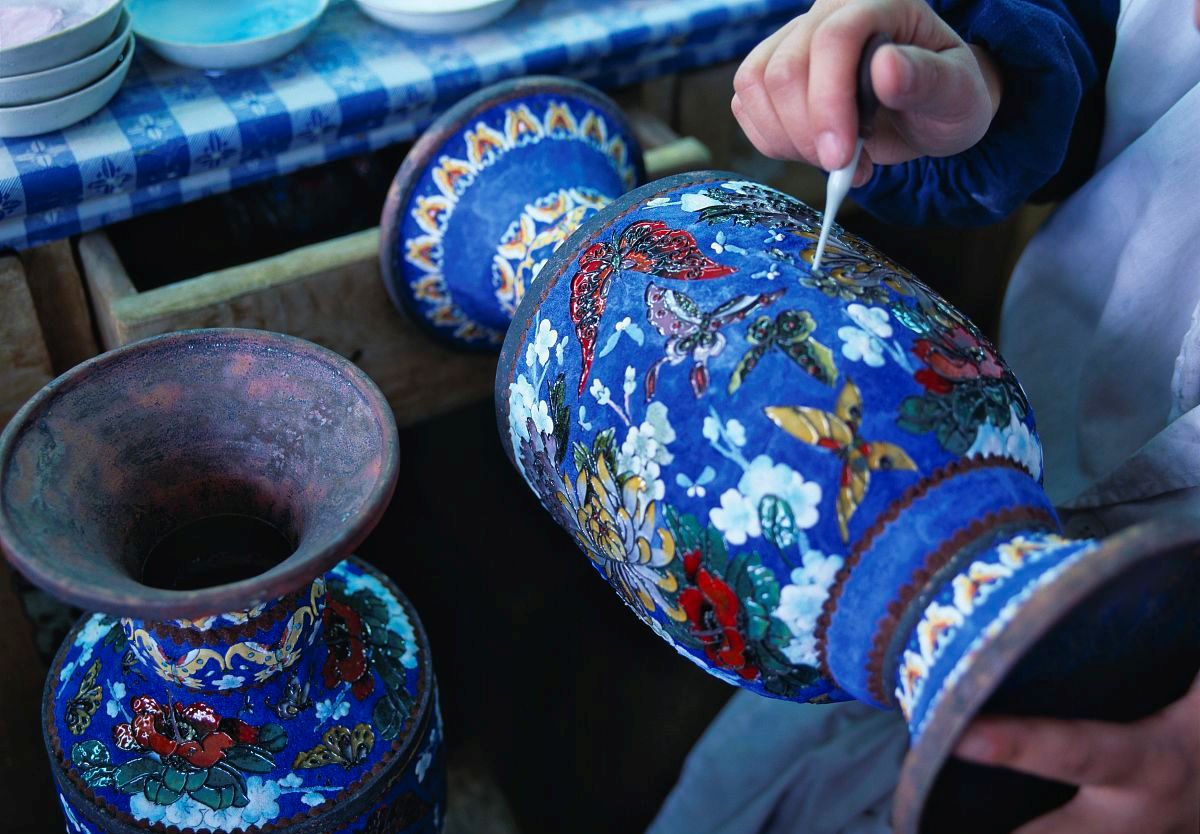 Cloisonne is an ancient technique mainly used in metalwork decoration and antiquity. Chinese cloisonne is the most famous enamel cloisonne around the word. The artisanal cloisonné factory with long history of two thousand years still produces impressive works that worth visiting in Beijing tour.

An Ancient Technique
In Yuan Dynasty, Yunnan Province was influenced by Islamism. cloisonne technique first appeared at that time. We found a few items of cloisonne from period of Ming Emperor Yongle but the formal launch of cloisonne technique dates back to the reign of next emperor. The objects were only used for temples and palaces at that time. Indeed, the flamboyant splendor created by cloisonne was considered appropriate to the function of sacred places. The technique was mainly used in creating vases, jewelry and other decorative objects. After welding on a piece of copper and inlaid with colored enamels, then you could get a pattern as you imagine.
After lunch, we will visit Tian'anmen Square. The Tiananmen Square is the largest public square in the world. Surrounded by many well-known cultural and political institutions, the square is the final resting place of Chairman Mao Zedong. The square has witnessed the founding of the People's Republic of China.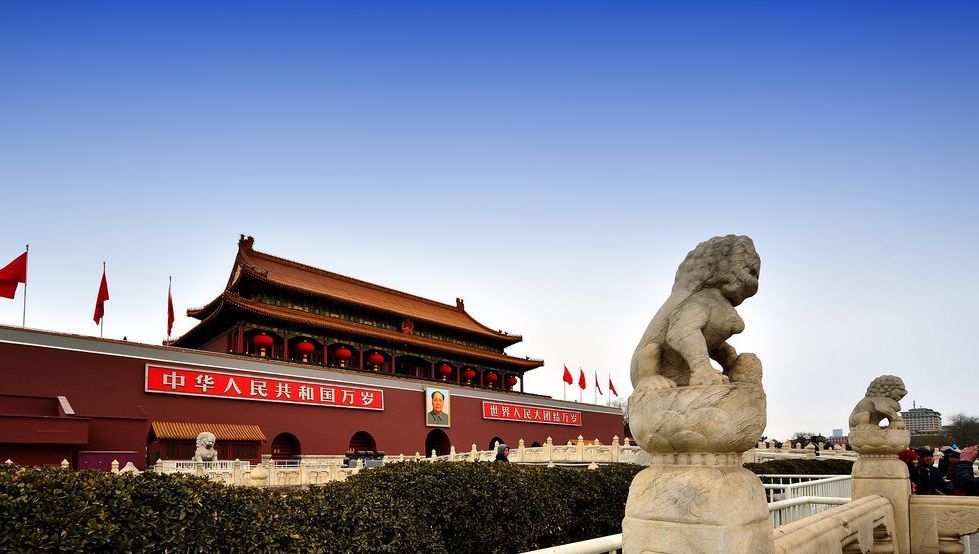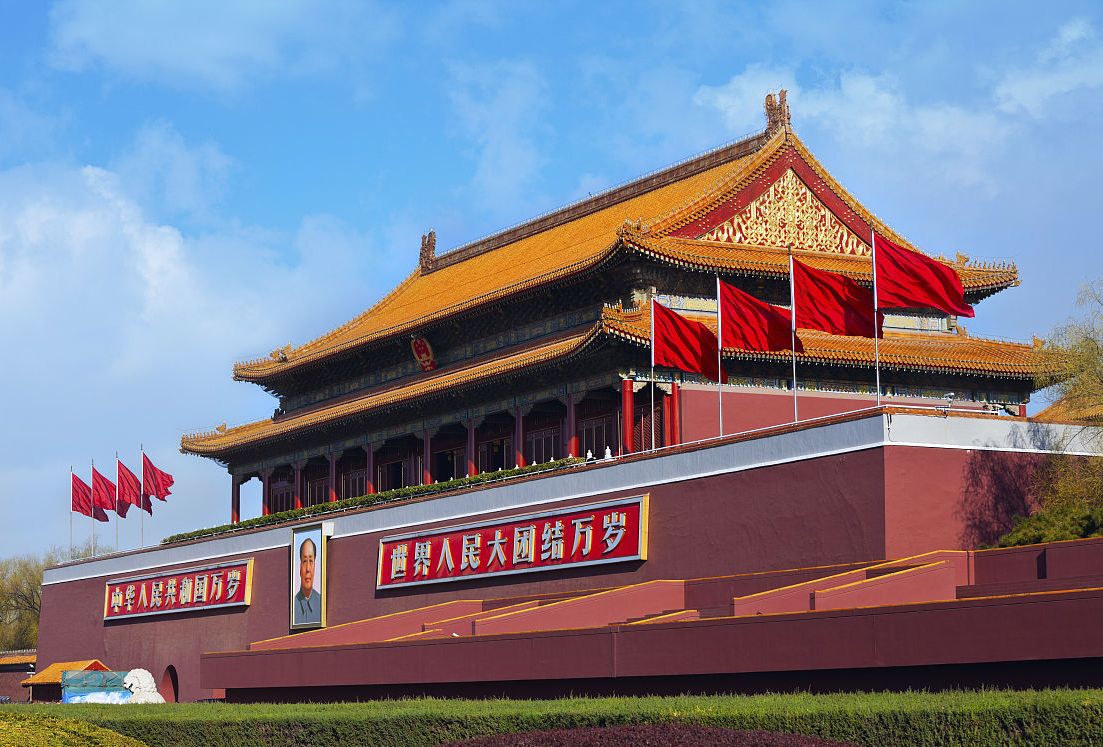 Next, you will enter the Palace Museum from the north end of Tiananmen Square. Known as Forbidden City, the Palace Museum is a treasure house of Chinese cultural and historical relics. The palace was the exclusive domain of the imperial court for almost 500 years, 24 emperors of Ming and Qing Dynasty. As one of the World Cultural Relics, the palace consists of 90 palaces and courtyards, 980 buildings and 8,704 rooms.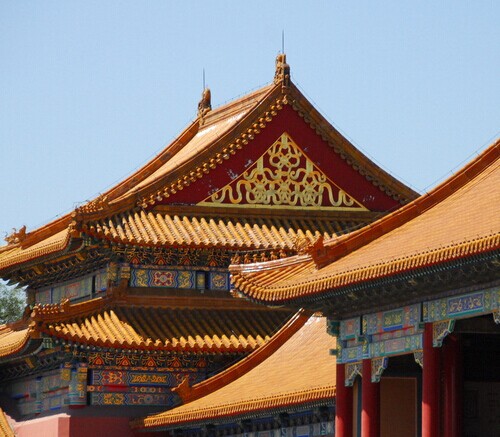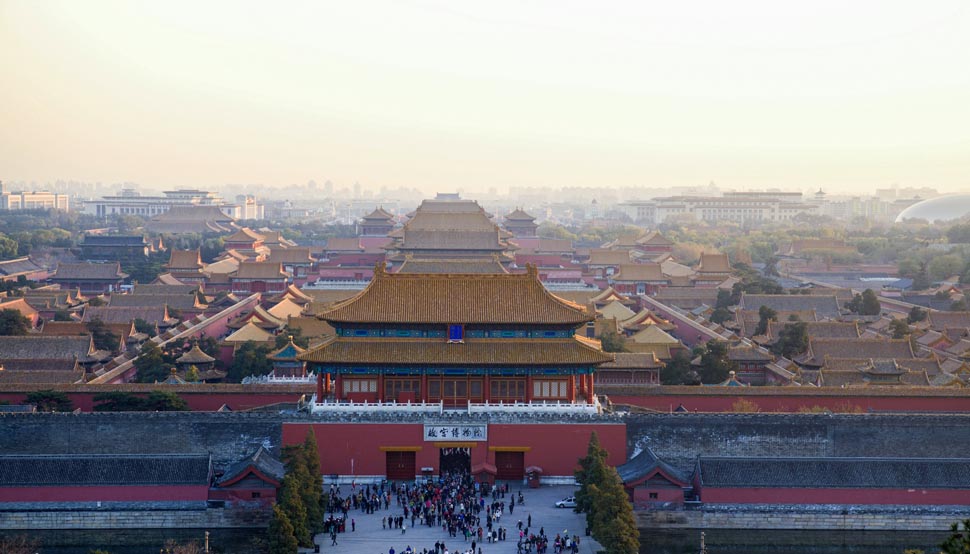 After visiting Forbidden City, you will be transferred back to hotel.

Day 3. Beijing Steel Sculpture Factory Visiting
In the morning, our Beijing local guide will meet you at your hotel lobby.

The first stop is Beijing Steel Sculpture factory - Sino Sculpture Co is leading steel sculpture fabrication manufacturer in Beijing China, Since established 2002 , our company has been design and fabricate more than 100 pieces of steel art sculptures so far.

They worked with well known artist/sculptor /architect /enterprise all over the world ,mainly work on large steel public art sculptures, exquisite fine art sculpture for gallery or museum .

SINO SCULPTURE CO is nominated sculpture manufacturer of two top fine art universities Central Academy of Fine Arts (CAFA) and Academy of Arts & Design, Tsinghua University.


In the afternoon, you will visit Mutianyu Great Wall. Each China tour must includes Great Wall tour. "If you haven't climbed the Great Wall, you haven't seen China." Many of your friends who visited China before might have told you this. It is indeed an experience of life. As one of the best-preserved parts of the Great Wall, Mutianyu section of Great Wall used to serve as the northern barrier defending the capital and the imperial tombs. It's known for its beautiful surroundings - dense woods and rich pastures changing colors with the seasons of a year.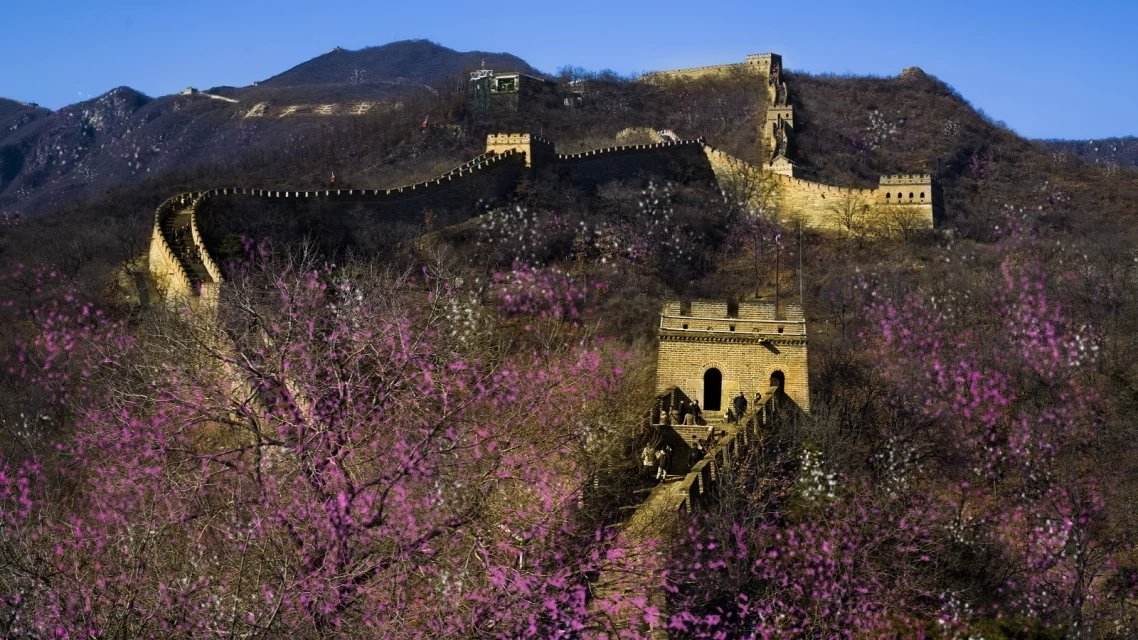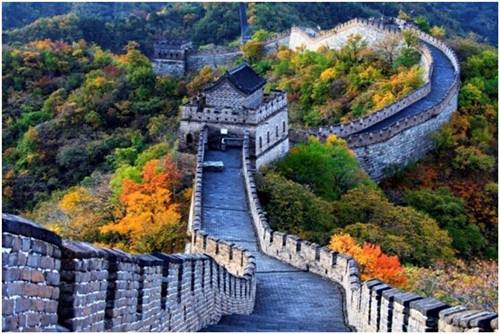 After the tour, you'll be transferred back to your hotel in Beijing downtown.

Day 4. Depature
You will be picked up at your hotel lobby in Beijing.
Today, you will visit old part of Beijing city. Hutongs and Siheyuan can reflect old Beijing. Hutongs are lanes or alleys formed by lines of Siheyuan (a compound with houses around a courtyard). Most of them were built during the Yuan (1206-1368), Ming (1368-1644) and Qing (1644-1908) dynasties surrounding the Forbidden City. Many famous operas and dramas are based on the themes of hutong life. Man-power rickshaw is arranged for you to feel the Hutong of Beijing.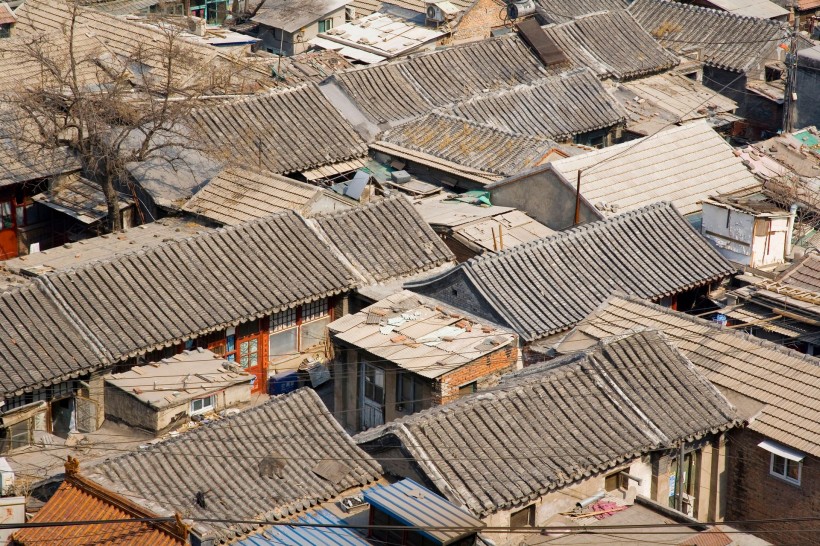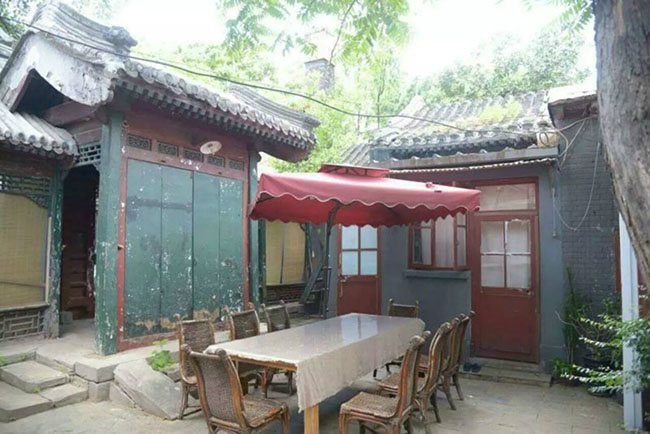 After Beijing hutong tour, you will be transferred to Beijing railway station or Beijing airport for your next destination. Ends of our service.

Price Per Person in US Dollars