Day 1.
Place&Transport: Harbin
Today's Activities: Central Street, St. Sophia Church
Accommondation: Hotel in Harbin
Meal: N/A
Upon your arrival in Harbin City, our Harbin local guide will greet you at your hotel lobby or Harbin Airport(Harbin Train Station). And starts your tour directly.

Firstly, pay a visit to St. Spohia Church. The Cathedral of the Holy Wisdom of God or Saint SophiaCathedral in Harbin is a former Russian Orthodox church located in the central district of Daoli, Harbin City, Heilongjiang Province, China.St. Sophia Orthodox Cathedral is one of the most magnificent structures inHarbin.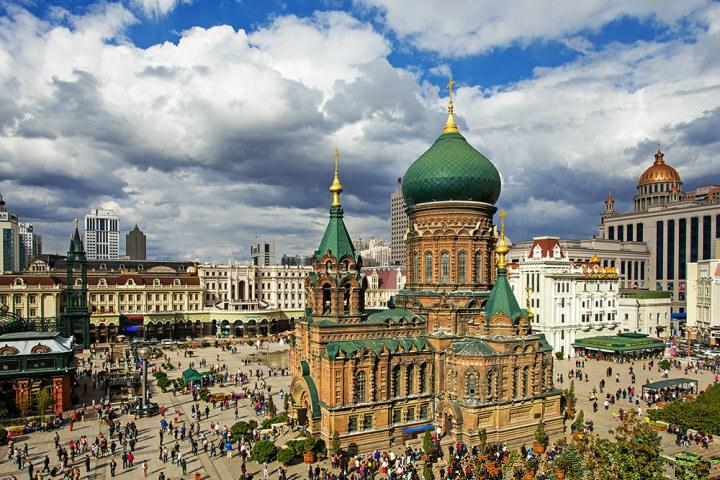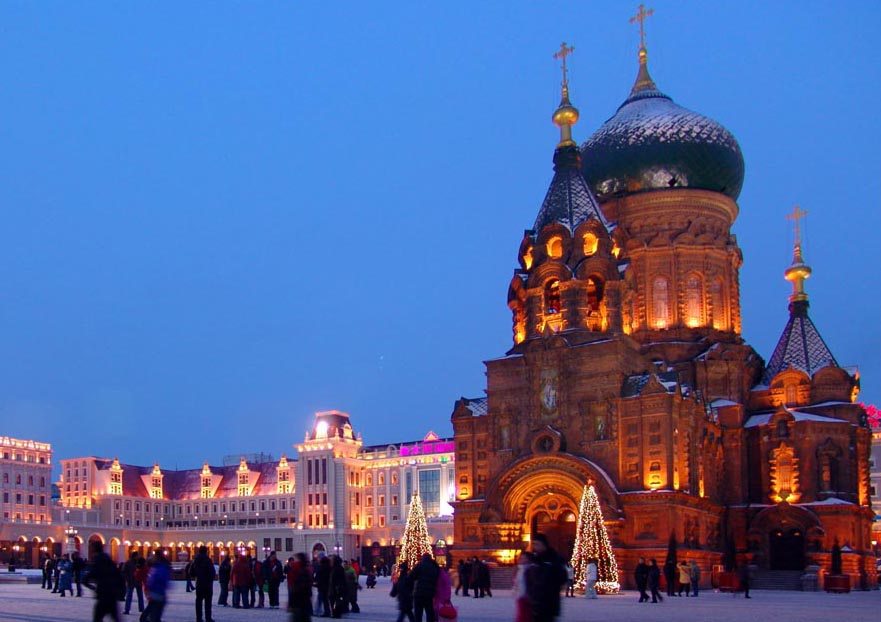 Then have a walk on the historical Central Street. The Central Avenue is dubbed as "a gallery of European architectural art." The street, lined with a large number of Western architecture, is a must-see in Harbin. People who have never visited Moscow, Paris or Rome can gain a feeling and appreciation for the architecture of those cities by visiting the Central Avenue in Harbin.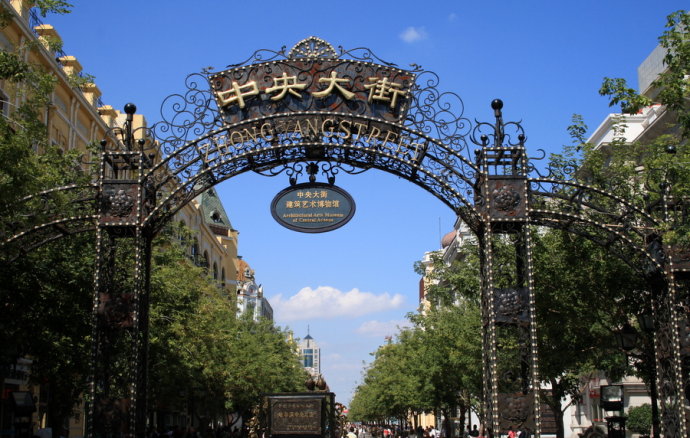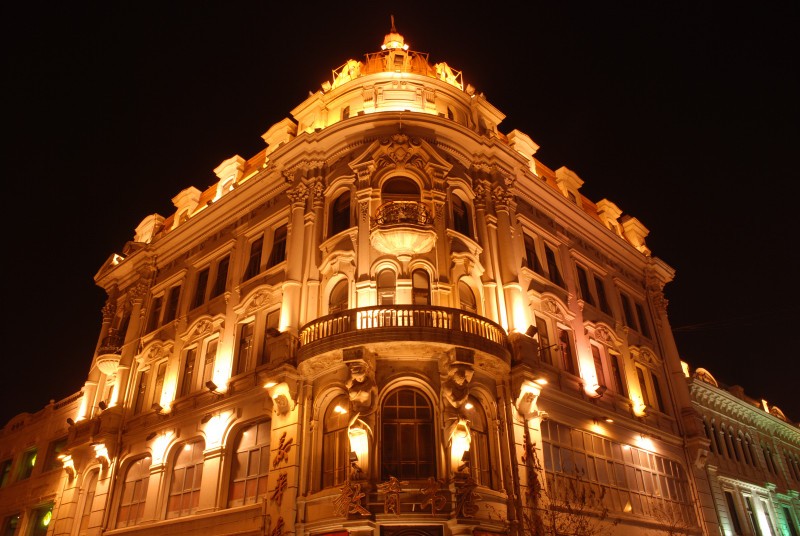 After Lunch, move to visit Stalin Park. It was originally called Riverside Park. Constructed in 1953. Locals and visitors alike congregate year-round in Stalin Park. The tree-lined promenade, dotted with statues, playgrounds, recreation clubs and cafes for the locals. Stalin Park is also designated as one of the venues of the annual Harbin International Ice and Snow Festival. The artists from all over the world would spend some days to finish their great ice or snow sculptures in December or January.
After the tour, you will taken back to your hotel.

Day2.
Place&Transport: Harbin-China Snow Town
Today's Activities: China Snow Town
Accommondation: Stay overnight at Snow Town
Meal: L,D
In the morning, your guide will pick you up at your hotel lobby around 8:00am. Drive about 6 hours to the beautiful China's Snow Town (Xue Xiang).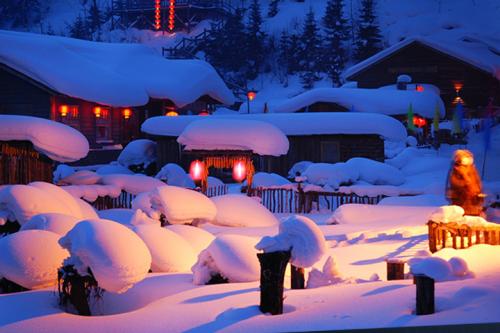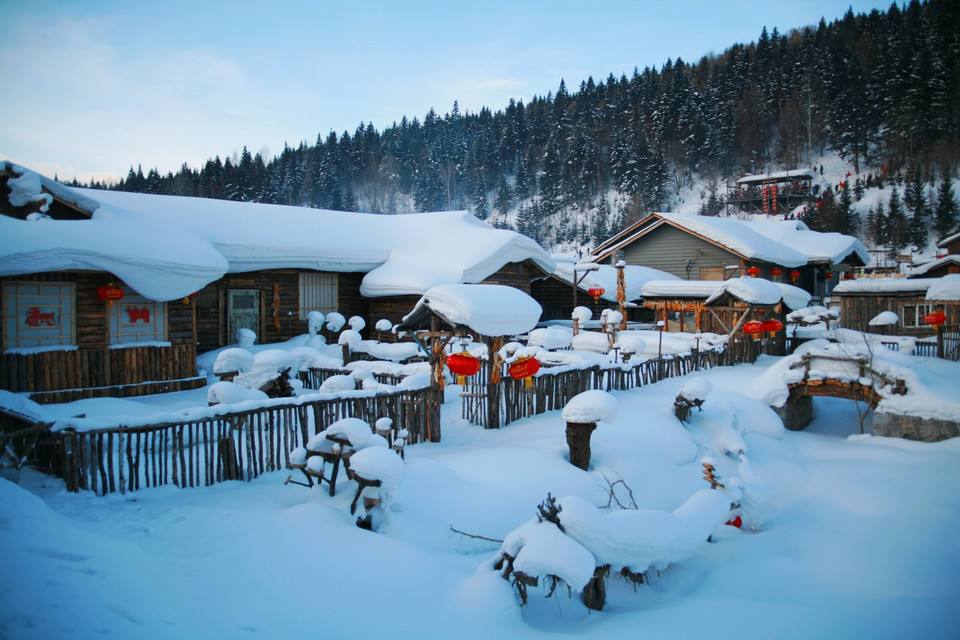 After lunch, take your time to walk around the Snow Town to experience the lifestyle of the local people. You can have a walk on the "Snow Charm Avenue", visit the local museum, or walk along the plank road to enjoy snow in the mountain.

Optional Activity: Dream Home - a beautiful place to enjoy night scene of the China's Snow Town and the special mushroom-shaped houses. In this place, you can also try to watch the local culture performance.

Stay overnight in Snow Town.

Day 3.
Place&Transport: China Snow Town - Harbin
Today's Activities: Snow Sculpture Art Expo
Accommondation: N/A
Meal: N/A
In the morning, drive you back to Harbin City.(around 6 hours). Upon your arrival at Harbin, have lunch first.
After lunch, move to visit Snow Fair on Sun Island, Sun Island International Snow Sculpture Art Expo, also known as Sun Island International Snow Sculpture Art Fair, is the birthplace and leader of the international snow sculpture art. Together with Harbin Ice and Snow World, Harbin Ice Lantern Fair at Zhaolin Park, it is known as one of the most important three theme parks of the Harbin International Ice and Snow Sculpture Festival. And due to its long exhibition period (60-70 days), high quality, various cultural themes, large scale and interesting activities, the expo is also known as "the world's largest ice and snow carnival".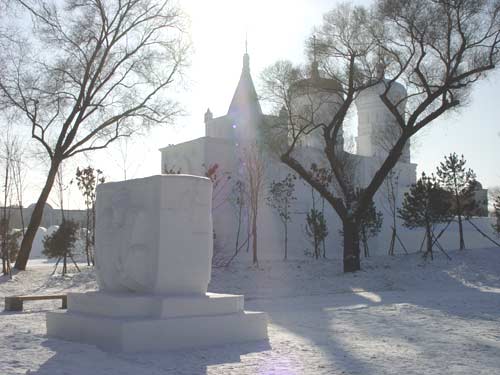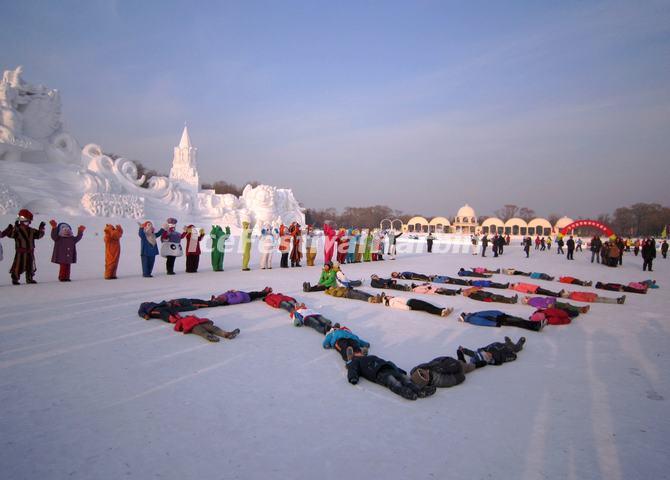 After the tour, drive your back to your hotel in Harbin (Harbin Airport or Harbin Train Station). Our service ends.

Price Per Person in US Dollars