Tibet Travel Permit
Post Date: 2017/08/07 22:48
Share to: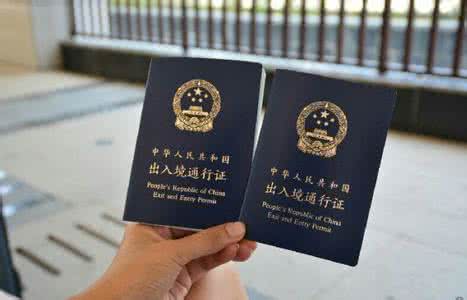 Overview
Tibet Travel Permits is a basic permits that every foreign traveller must be obtained and it's good for if you are just stay in or around Lhasa. Alien's Travel Permits and Military Permits are required if you are travelling in the restricted areas of Tibetan Autonomous Region.
All foreigners traveling to the Tibet Autonomous Region require a Tibet Travel Permit issued by the Tibet Tourism Bureau in Lhasa. Foreigners cannot directly obtain these permits; Only travel agencies in China can apply for you. In order to obtain a permit, you must have a fully booked tour for the duration of your stay inside the Tibet Autonomous Region, which includes:

1.Travel tickets to Lhasa

2.Permit for Lhasa and additional permits for travel outside of Lhasa
3.Itinerary for all days in Lhasa and surrounding areas
4.Registered guide
5.Registered car and driver for any trips outside of Lhasa
6.All accommodations must also be booked at approved foreign tourist hotels
7.Proof of travel leaving the Tibet Autonomous Region
8.In order to process your permit, we will need a color scan of your passport and current Chinese visa. Your Chinese visa must be valid throughout the duration of your stay in Tibet. We need 10-14 days to process your permit, so make sure to plan for this.
Chinese Visa
Firstly, please be noted that Chinese visa and Tibet permit is two things totally different. To enter Tibet, or any part of China excepting Hong Kong and Macao (Visitors to Hong Kong, holding passports from the some countries DO NOT need a visa when staying for a specified free period), a Chinese visa is necessary. It may be best to obtain it before leaving your home country unless you are taking a package tour to enter Tibet overland from Nepal.
The first rule when applying for a visa as an independent traveler is to expect that you will be refused a visa if you mention plans to visit Tibet. There is a trick that when you apply for the Chinese visa, you can't tell the officer that you have the plan for traveling to Tibet; you can only inform them you want to travel to somewhere else of China. Or else the application would become complicated and arduous.
Keep in mind
1. When entering China it is best to have a visa covering the expected duration of stay. Getting extensions inside China can involve delays and other difficulties.
2. You need to apply for a double- or multiple entry visa when you need to leave and re-enter mainland China. Please note that, even when you leave for Hong Kong or Macao from mainland China, you still need to have a double- or multiple entry visas.
Travel to Tibet through Nepal
If you entry Tibet from Kathmandu, Nepal, you are required to obtain a Chinese visa in the consulate of P.R China in Kathmandu, the opening time for the Consulate of P.R China in Kathmandu is only available from 9:30AM-11:00AM on every Monday, Wednesday and Friday. Please note this visa application is compulsory despite you have already had a Chinese visa in your country or not since this is regulated by the border treaty signed between Nepal and China.
The Chinese visa you get in Kathmandu is a "group visa". A "group visa" is not entered in travelers' passports but is a separate sheet of paper issued in duplicate by the Chinese consulate in Katmandu, listing all members of the group. It usually allows a stay of 15 or 20 days. A "group" may be any number of travelers, and may be just one traveler. One or more travelers entering Tibet together with others may wish to have their own separate group visa so they are able to separate from the others. Obtaining a group visa requires at least two clear days in Katmandu.
Tibet Permit

Tibet Tourism Bureau (TTB) Permit
Tibet Tourism Bureau (TTB) Permits are necessary for entry to Lhasa or any other part of the Tibetan Autonomous Region, and are obtained through tour operators as part of arrangements for travel; A T.T.B. permit does not obviate the need for an Aliens' Travel Permit for any closed areas that may be visited. But you can get them easily from our Lhasa office.
Important Issues about Tibet Travel Permit

1. All kinds of people can get Tibet permit through a travel agency except diplomats, journalists, and government officials who should travel to Tibet under the arrangement by the Foreign Affairs Office of Tibet Government.

2. After having a permit, a travel agency could buy you the air tickets, and you can pass the check-in at the airport and the check point reroute with the permit. 3.You are not allowed to bring with the TTB permit and travel to anywhere outside of Lhasa city you want because except Lhasa you need another permit named as "Aliens' Permit".

4. Generally it needs three days to get the Tibet permit if you could supply the full necessary documents.
Aliens' Travel Permits (PSB's)
These are required to visit closed areas - much of the Tibetan Autonomous Region outside the Lhasa prefecture-level district, and scattered counties elsewhere. They are usually only obtainable through tour operators, for tours by four-wheel-drive car.
Permits to visit places that are not declared open are known as Aliens' Travel Permits, or PSB's. They are issued by the police (Public Security Bureau, "PSB"). A single permit is normally issued to all the people who are traveling together, the permit naming just one of them and stating how many others are accompanying him; the passports, or at least photocopies of passports and visas, of all persons traveling must be presented in order to obtain a permit.
If you want to do an overland tour from Yunnan, Sichuan, Qinghai or Xinjiang province to Tibet, you must got the PSB permit before your tour starts.