Beijing Police Museum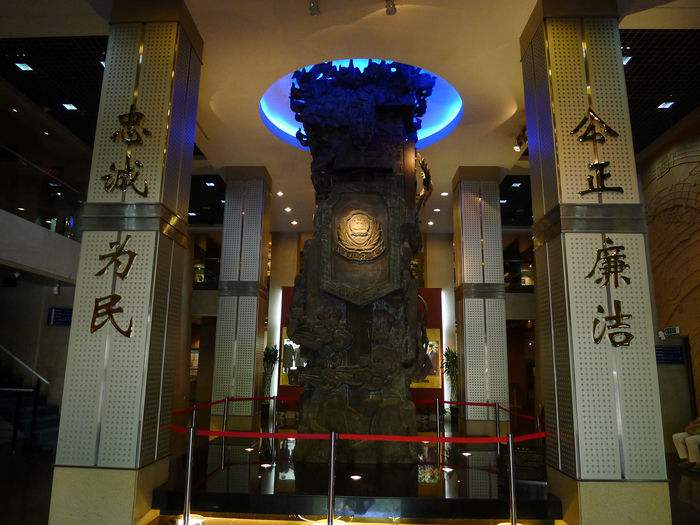 Introduction
Located at 36 Dongjiaominxiang in Beijing, formerly site of the Citibank Beijing branch, the Beijing Police Museum is housed within a magnificent example of Western-style architecture.
History & Background
The museum has 7,000 exhibits on display, some dating back to the Han Dynasty (206 B.C.-A.D.220). The exhibition rooms combine objects, photos, model depictions, and writings. There are also aspects of high-tech in the form of sound effects, lighting and electronic systems, all of which add a modern touch to this ancient edifice.
Structure & Layout
The museum encompasses four halls: the hall of the History of the Beijing Police, of criminal investigation, of the specific functions of the police, and of police equipment.
In the hall of the History of the Beijing Police, visitors can see the salute guns and guard columns used at the ceremony of the founding of the People's Republic of China, as well as precious documents from the early days of the Beijing Public Security Bureau. One of the showpieces is a well-cut uniform skirt for policewoman. Despite being the first skirt to be designed after the PRC was founded, even today the skirt looks in no way outmoded. It is said that the first-generation of policewomen of new China in Beijing were not accustomed to skirts after having worn the same costume as men for the length of the civil war, and the war of resistance against the Japanese invaders.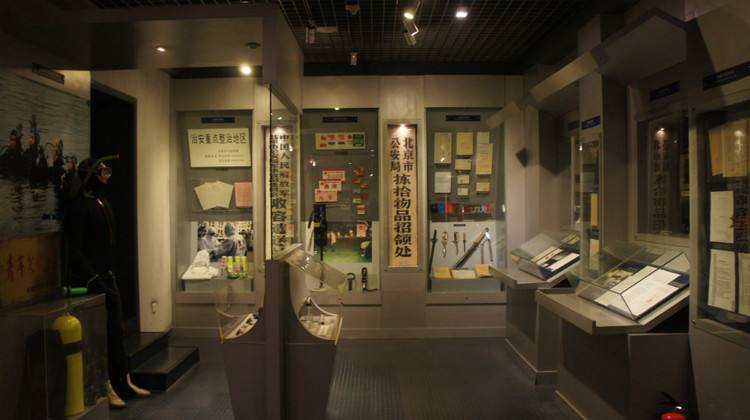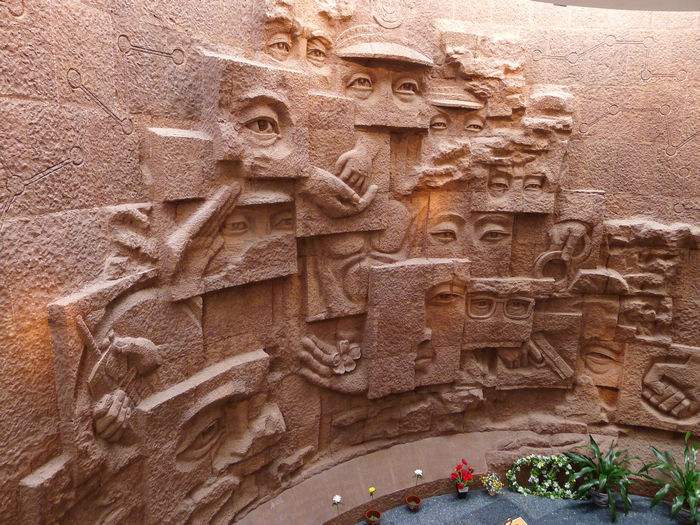 The museum encourages interaction with its visitors. For example, visitors can answer the questions about laws and regulations that are shown on the broad screen, and those who answer correctly win a gift. It also provides other chances to participate in training techniques, such as simulated driving, shooting and escaping fire.
Information
Address: No.36 Dongjiaominxiang, Dongcheng District, Beijing. Take the subway to Tiandong or Qianmen; or take Bus No.110, 3, 6, 8, 9, 41, 44, or 48 to the Dongjiaominxiang or Qianmen stop.
Opening Hours: 9:00-16:00 Tuesday to Sunday
Admission Fee: CNY 5
Tel: 8610-85222223; 8610-85222282