Drum & Bell Tower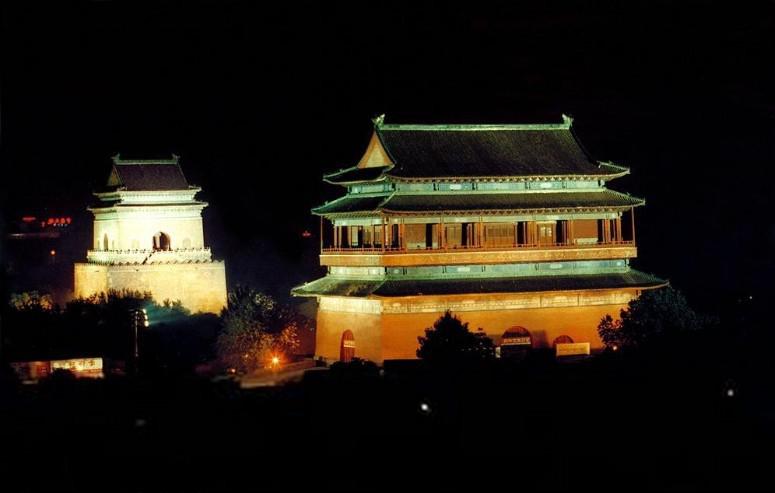 Introduction
Drum Tower or Gulou of Beijing, is situated at the northern end of the central axis of the Inner City to the north
of Di'anmen Street. Originally built for musical reasons, it was later used to announce the time and is now a tourist attraction. Bell Tower or Zhonglou stands closely behind the drum tower. Together, the Bell Tower and Drum Tower have panoramic views over central Beijing and before the modern era, they both dominated Beijing's ancient skyline.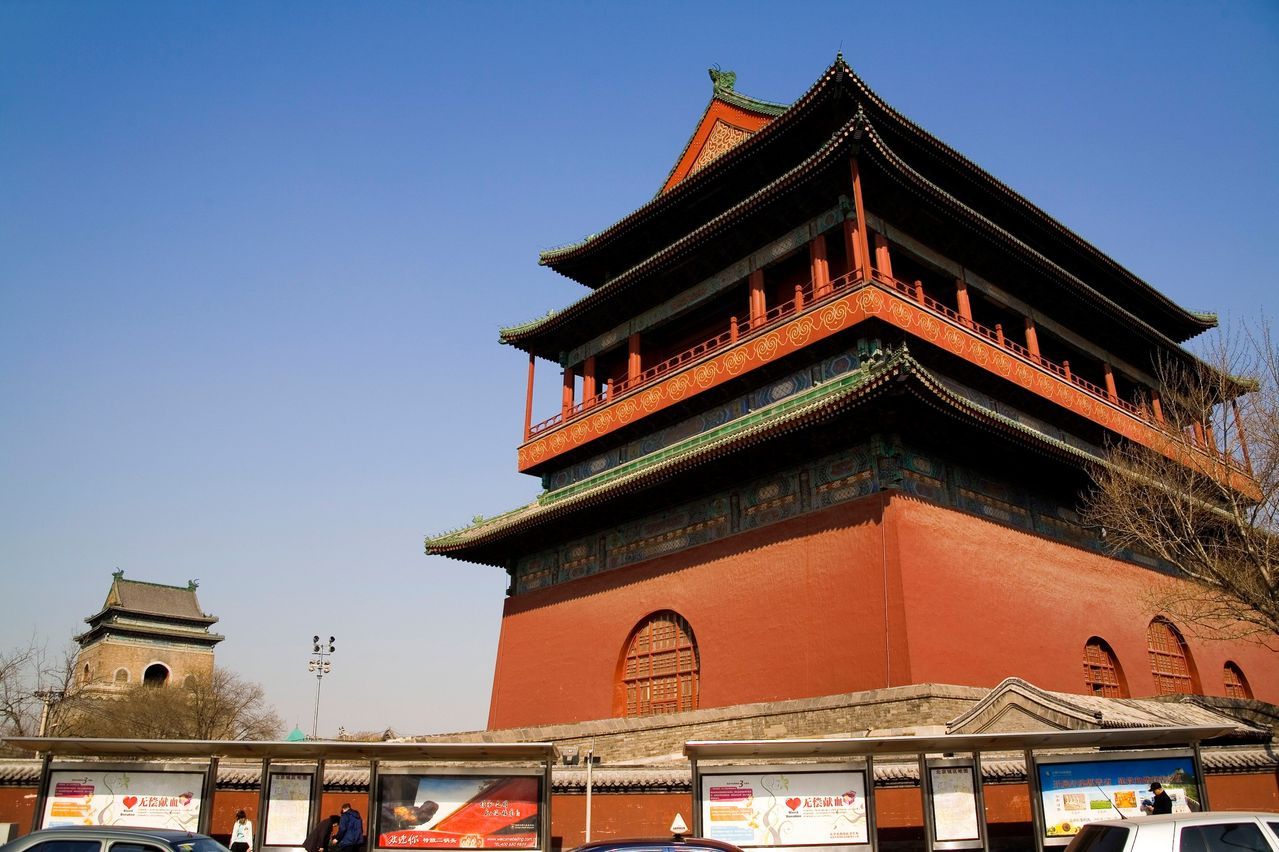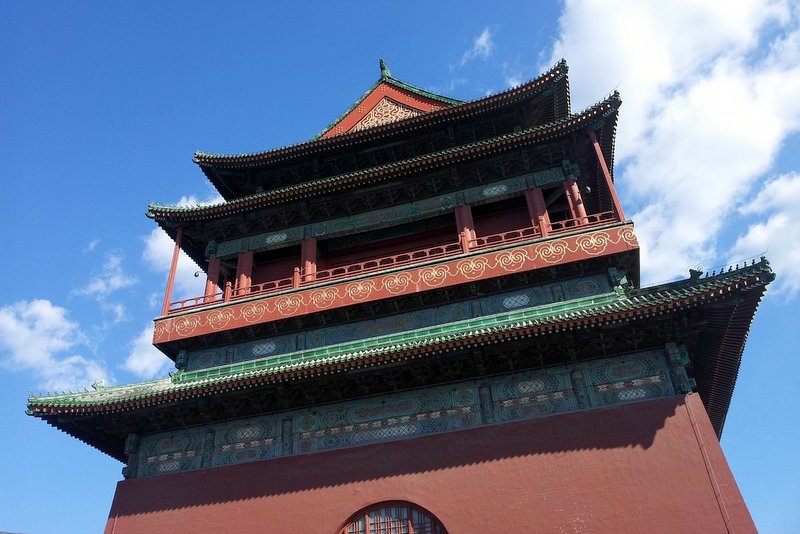 Bells and drums were musical instruments in ancient China. Later they were used by government and communities to announce the time. The Bell and Drum towers were central to official timekeeping in China in the Yuan, Ming and Qing dynasties. The Bell and Drum Towers continued to function as the official timepiece of Beijing until 1924, when the Beijing Coup led to the expulsion of Puyi, the last emperor of the Qing Dynasty, from the Forbidden City, and the adoption of western-styled clockwork for official time-keeping. The towers boast a time-honored history.

History
The Drum Tower was built in 1272 during the reign of Kublai Khan, at which time it stood at the very heart of the Yuan capital Dadu. At that time it was known as the Tower of Orderly Administration (Qizhenglou). In 1420, under the Yongle Emperor of the Ming dynasty, the building was reconstructed to the east of the original site and in 1800 under the Jiaqing Emperor of the Qing dynasty, large-scale renovations were carried out. Following the Beijing Coup in 1924, Feng Yuxiang removed the official status of the towers, replacing them with western time-keeping methods, and renamed the building "Mingchilou", or the "tower of clarifying shame". Objects related to the Eight-Nation Alliance's invasion of Beijing and later the May 30 Massacre of 1925 were put on display, turning the towers into a museum. The upper story of the building currently serves as the People's Cultural Hall of the East City District.
In the 1980s, after much repair, the Bell and Drum Towers were opened to tourists.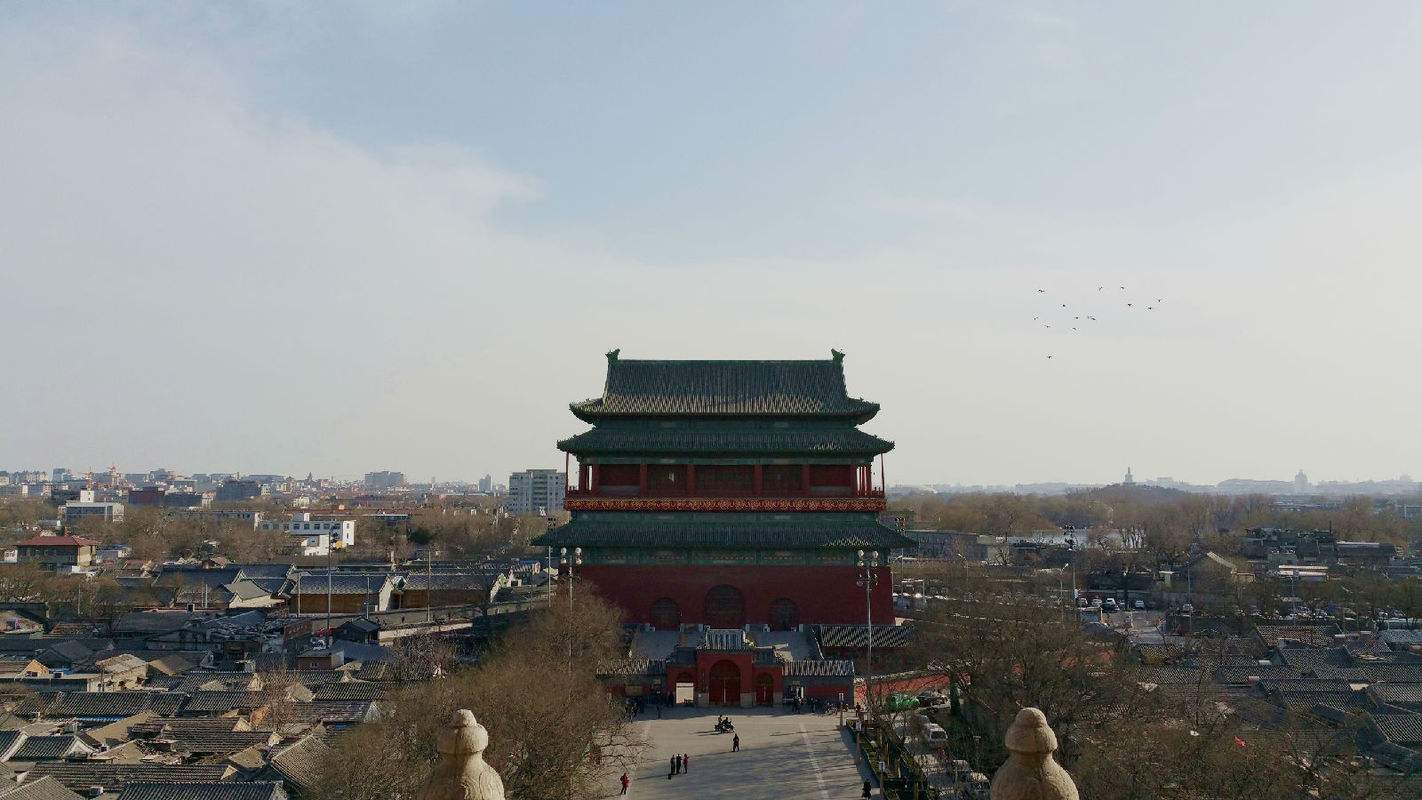 Highlight
The Drum Tower was made of wood with a height of 46.7meters. The telling time instrument in the Bell Tower was made during the Ming Dynasty. It is as tall as 5.5 meters and as heavy as 63 tons. The big bell is famous in the world for its royal position, first-class technique, and unique style of hanging and telling time function. It is the heaviest and biggest copper bell in China. It can produce long and heavy sound. In the three dynasties, it was beaten 108 times every two hours from 19:00 to 3:00 at night.

Information
Address: Drum Tower Street, Beijing
Transportation: Bus No. 5, 60, 107, 124, 815, 819, 843 or subway to Drum Tower Street, and then walk southwards
Opening Hours: 9:00-17:00 daily
Admission: CNY10 for the Bell Tower and CNY20 for the Drum Tower
Tel: 8610-84036706