Houhai Lake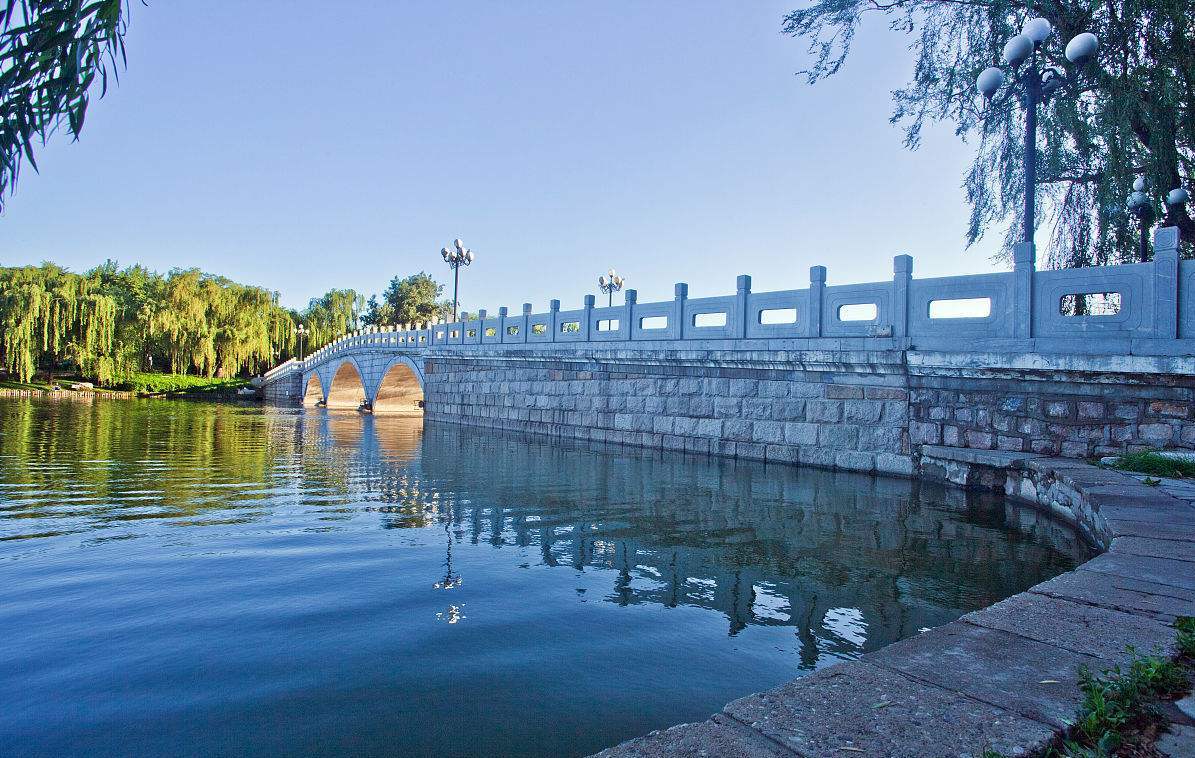 Introduction
Houhai Lake, near the ancient Drum and Bell Towers, is in the center of the traditional hutong area of central Beijing. Around the south and along the west side of Houhai Lake are a variety of teahouses, cafes, bars and boutiques that combine modern and traditional elements in their unique designs. There are also some cafes, restaurants and bars on the east side.
The area of Houhai and nearby Qianhai and Xihai collectively is often referred to as Shichahai. The water for these lakes comes via canal past the north of Beijing Zoo from Kunming Lake at the Summer Palace. The water in Kunming Lake comes from rainfall in the Western Fragrant Hills.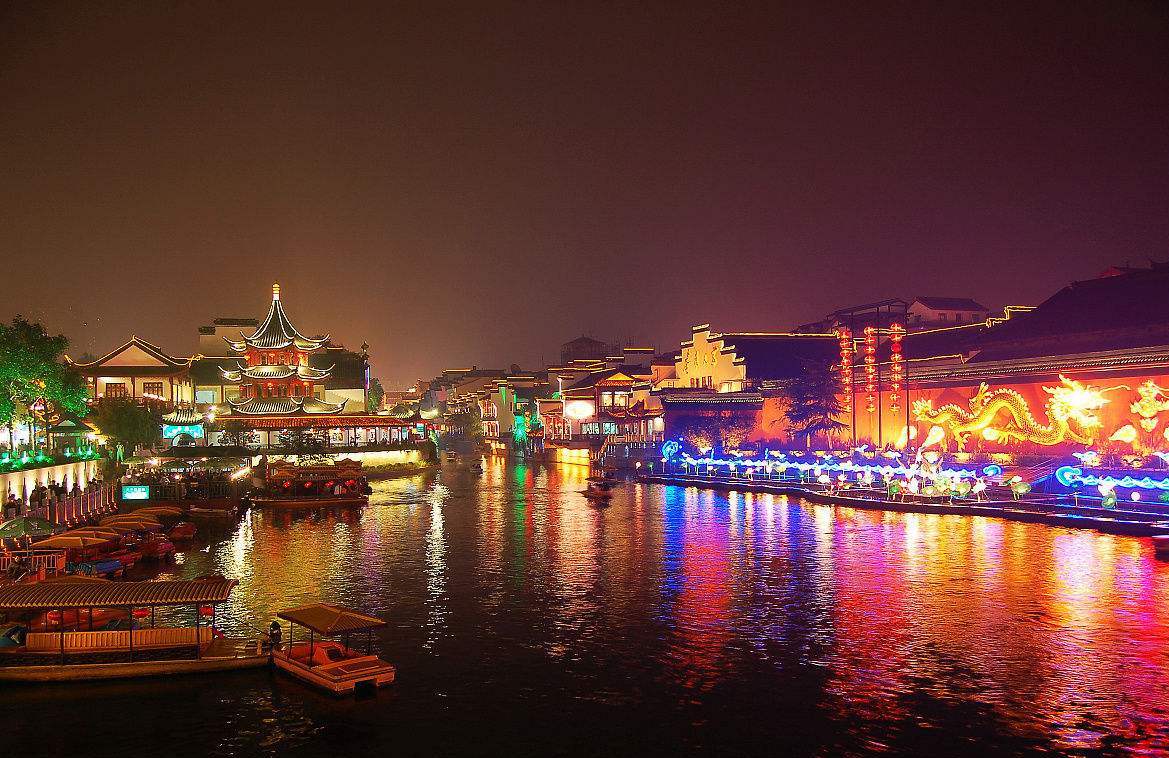 Houhai Lake is popular all day with small shops in hidden alleys and lots of rickshaws passing by. In the evening,
trendy lighting and neon mixes with traditional red lanterns to create a lively yet relaxing atmosphere.Since the early 2000s, the hutong neighborhood around Houhai has become known for its nightlife as many residences along the lake shore have been converted into restaurants, bars, and cafes. The area is especially popular with foreign tourists visiting Beijing and is also often visited by the expatriate community and the younger generations of locals.

Houhai Area is one of the few most romantic, vibrant and traditional places in Beijing. You will not only experience the traditional Chinese life, but also the beautiful scenery.

What to do in Houhai Lake Area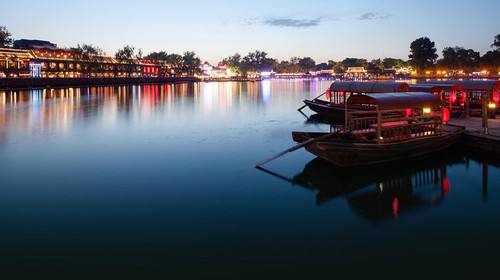 If you've kids in a tow, hiring a boat for a float around Houhai is a great way to relax. Houhai is a manmade lake that was once the royal family's private pool. Today, it's a popular place for families who come here to cycle around the lake as well as couples who stroll hand in hand. Renting a covered paddle boat is ultra popular at the weekends and, especially on sunny spring and fall days, you'd do well to arrive early. Rentals at the boathouse are cash only, and you'll need to leave a deposit, so bring a couple hundred renminbi.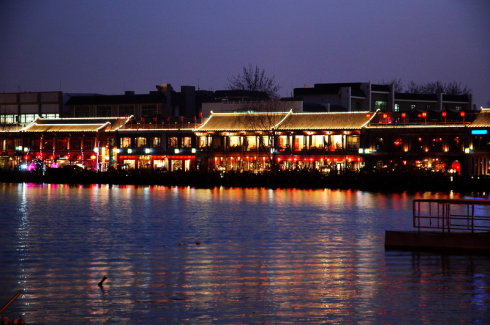 Houhai Bar Street is an ideal place for you to enjoy the great night life in Beijing and not to miss it. Close to Shichahai Lake and Beijing hutongs, Houhai Bar Street combines Chinese and western culture. A lot of people from the whole world head to Houhai Bar Street to have fun in the bars. Due to beautiful scenery and rich wine types, it is a hot destination in the evening and highly praised by lots of visitors. As Houhai Bar Street in one part of Shichahai Lake, you can still have a walk to enjoy its beautiful night scenery when you don't want a drink.
A cluster of bars, restaurants and coffee cafes have been settled along the street since 2000.Fine drinks, excellent services and reasonable prices are highlights of the bars.There are more than 120 bars in the area to service visitors from home and abroad.


How to get there
Bus routes: Take No.5, 60, 90, 107 and 204 stop at the Drum Tower, just east of Houhai.
Metro Route:The nearest subway station at Beihai North on Line 6 is about half a kilometer west of Qianhai.To
reach Houhai, subway riders must walk north along the shore of Qianhai to Houhai. Take subway line 2 and get off at Gulou Street (鼓楼大街) station.
Information
Opening Hour: All day
Admission Fee: Free

Tour The Houhai Lake with Beijing Private Tour
We will provide a private & spacious car and a local professional tour guide with over 5 years guiding experience only work for you or your group. You will be escorted during your tour. Transport, ticket, and dining (At some local restaurants popular with locals) all we will arrange for you according your requirements. Please check our most popular Beijing Tours including The Houhai Lake as below:


Are the above sample tour programs not suitable for you? We have more Beijing tours. Our tours can be tailor-made based on your requirements and budget to create unique Beijing experiences that allow you to interact with the local people and culture. Our enthusiastic tour expert will promptly reply you in details within 24 hours.