Kunming Lake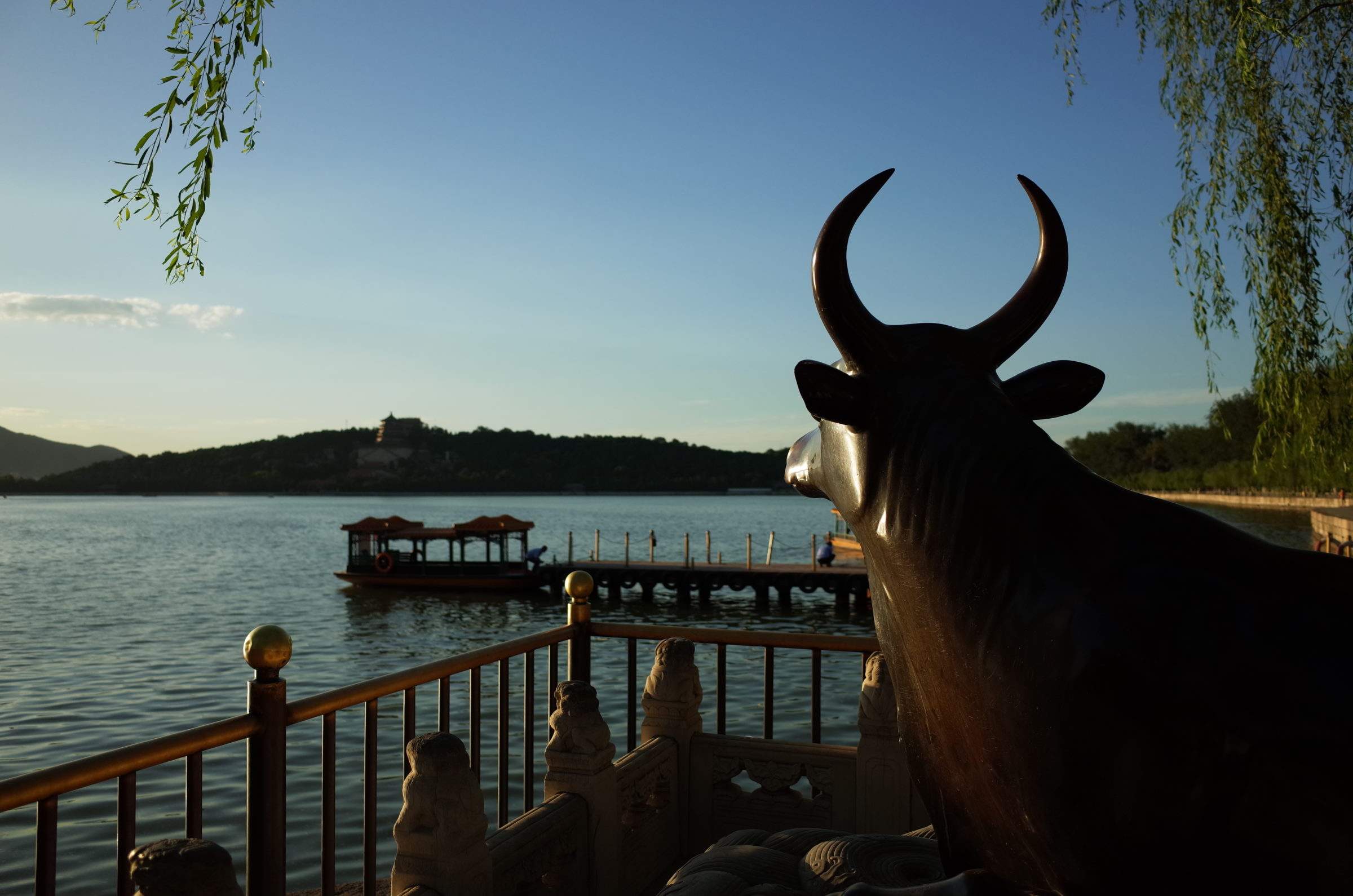 Introdution
Kunming Lake is the central lake on the grounds of the Summer Palace in Beijing, China. Together with the Longevity Hill, Kunming Lake forms the key landscape features of the Summer Palace gardens.
With an area of 2.2 square kilometres (0.8 sq mi), Kunming Lake covers approximately three quarters of the Summer Palace grounds. It is quite shallow, with an average depth of only 1.5 metres (5 ft).

History & Background
Kunming Lake is a man-made lake. Its predecessors were called Wengshan (Jar Hill) Pond and Xihu Lake. They were reservoirs which had been used as sources of water both for the city and irrigation of fields over a period of 3,500 years. Guo Shoujing, a famous astronomer and engineer in his time, developed it into a reservoir for the capital of the Yuan Dynasty in 1291. The conversion of the area into an imperial garden was commissioned by the Qianlong Emperor with the work being carried out between 1750 and 1764. In the course of creating the gardens, the lake area was extended by a workforce of almost 10,000 laborers.
In the year 1990 and 1991, the Beijing Municipal Government undertook the first dredging of the lake in 240 years. A total of 652,600 cubic metres (853,600 cu yd) of sludge were removed in the work. 205 Japanese bombs dropped during the Sino-Japanese War were also found.

Highlight (What to see)
Kunming Lake is designed to represent the traditional Chinese gardening practice of "one pond, three hills" (????). Like the islands in Hangzhou's West Lake and the Forbidden City's Taiye Lake, they were intended to represent three islands of the immortals mentioned in the Classic of Mountains and Seas: Penglai, Yingzhou, and Fangzhang. Kunming's three are named "South Lake Island", "Round Fort Island", and "Alg?-view Hall Island"
Many features of Kunming Lake are inspired by natural scenery from the region south of the Yangtze River. In particular, the West Dike is a recreation of the famous Sudi Dike on West Lake in Hangzhou. It cuts diagonally through the southern part of the lake. Like the Sudi Dike, the West Dike is connected through six bridges, each with its own distinctive style: Jiehu, Binfeng, Yudai, Jing, Lian, and Liu.
The largest bridge on Kunming Lake is the 17-Arch Bridge that connects the eastern shore with South Lake Island, representing Penglai.[citation needed] Close to the bridge on the eastern shore stands a bronze ox sculpture. According to Chinese legend, Yu the Great used an iron ox to prevent flooding. Since the bronze ox is located on the eastern dike of Kunming Lake in the direction of the Forbidden City, it was probably erected in order to protect the Forbidden City from flooding.