Red Theatre Beijing Kung Fu Show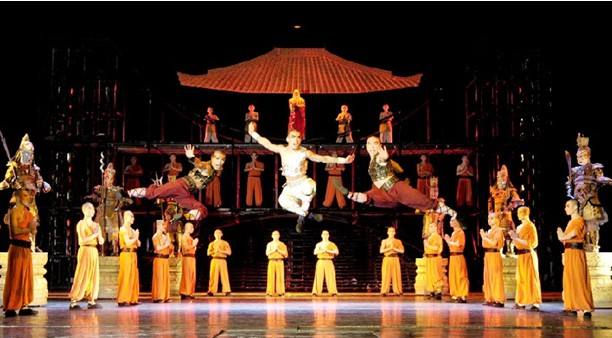 Introduction
The Legend of Kung Fu, presented by China Heaven Creation International Performing Arts Co., Ltd. (CHC) -- China's leading performance art production company, every night have Kungfu show at Red Theatre. is a must-see production in Beijing for tourists and Kung Fu lovers. A group of the best Kung Fu practitioners of China are collected and the best directors and designers of the country are invited by CHC.
There are English subtitles shown above the stage to keep you informed of the story line. There is no speaking of the actors, just Kung fu show, dance and acrobatics. The fusion of modern dance with Chinese traditional martial arts makes this performance unique and spectacular.
The Show
The Legend of Kung Fu Show is a mix of traditional martial arts and modern theatre. Presenting stunning Kung Fu skills, exquisite ballet and music, this beautiful story in no doubt has become the most loved Kung Fu show in China.
The story tells of about a young boy who dreams of becoming a Kung Fu master and attain enlightenment. He takes the path of a monk in which he must face many obstacles both from this world and his own mind to overcome his fears and to become a true master of Kung Fu.
The show made its first appearance on the Beijing stage in July 15th 2004. Ever since it has received numerous awards and become a world class spectacle known around the world.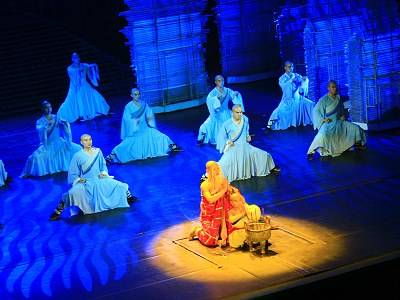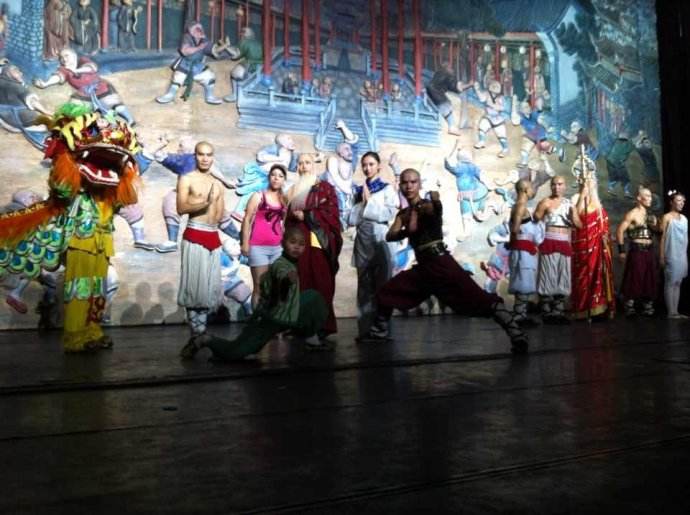 Information
How to get to Red Theatre: You can take Beijing subway line 5 to Tiantandongmen station, follow exit B and walk around 15 mins from metro station.
Location: No. 44, Xingfu Dajie, Dongcheng District, Beijing 幸福大街44号.
Show Time: 17:15 & 19:30 daily

Ticket Price

| | |
| --- | --- |
| Seating | Ticket Window Full Price |
| Upstairs | CNY 200 |
| Side Rows | CNY 280 |
| Rows 1-4 & 13-22 | CNY 380 |
| Rows 5-6 & 11-12 | CNY 480 |
| Rows 7-10 | CNY 880 |
Tour The Red Theatre Beijing Kung Fu Show with Beijing Private Tour
We will provide a private & spacious car and a local professional tour guide with over 5 years guiding experience only work for you or your group. You will be escorted during your tour. Transport, ticket, and dining (At some local restaurants popular with locals) all we will arrange for you according your requirements. Please check our most popular Beijing Tours including The Red Theatre Beijing Kung Fu Show as below:


Are the above sample tour programs not suitable for you? We have more Beijing tours. Our
tours can be tailor-made
based on your requirements and budget to create unique Beijing experiences that allow you to interact with the local people and culture. Our enthusiastic tour expert will promptly reply you in details within 24 hours.