With some 55,000 restaurants spreading across the city, Beijing's dining scene is buzzing, exciting and overwhelming. If you grow up with the stereotypical image of Chinese food in the West (which is mostly influenced by Cantonese food), the real Chinese food in the Chinese capital will come as bit of a shock, in a good way.

Compared to southern park of China, Beijing cuisine uses more heavy meats, and instead of rice the main is largely made with flour, such as dumplings (try Xianlaoman), pancakes and noodles.
Where to eat in Beijing? Sometimes will make you confused when you go around Beijing. Some recommended restaurant in beijing for you as below:
Friday's Restaurant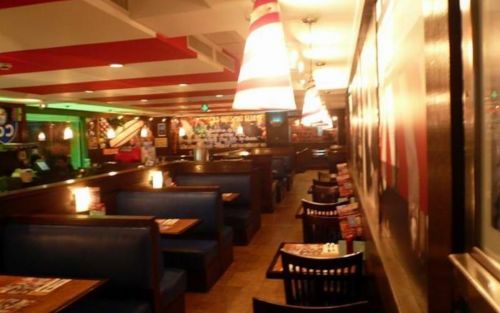 In the spring of 1965, the first Friday's restaurant was opened at the crossroad of 1st Avenue and 63rd Street in New York City. The owner was an American perfume merchant. Friday's restaurants expanded rapidly like wild fire. A new restaurant has been opened every seven days since then. After 30 years, there are over 700 branch restaurants which have opened in several countries. In 1995, Friday's made its way across the Pacific Ocean to China. Oakwood floors, painted pendants, comfortable chairs and the famous red and white stripe tablecloths are some of the most characteristic decorations of Friday's restaurants. Guests usually leave with great impressions of the delicious food, beverages and the excellent service.
The original concept of Friday's restaurants was to provide a place for singles to mingle with each other. Today, with its unique ambiance, relaxing music and quality food and beverage, Friday's restaurants attract many families and businessmen all over the world. At present, there are three Friday's restaurants in Beijing, and one in Tianjin. Guests can enjoy a weekend atmosphere everyday at Friday's.
Telephone: 8610-8526 3388
Address: 19 Jian Guo Men Wai Da Jie
Metro: Line 1 and 2, get off at Jianguomen Station

Villa Castanea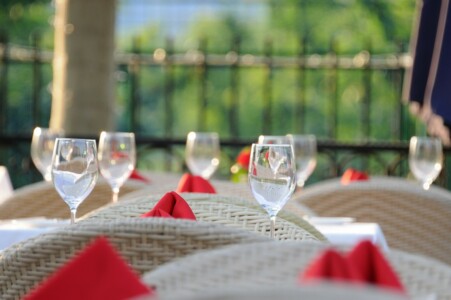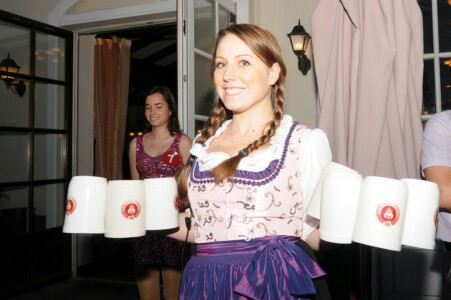 "Villa Castanea" is a European-style garden club which perfectly combines Western cuisines with house-made German beer products. It is located between Jade Spring Hill and Fragrant Hill, near the Summer Palace. The design of Phase I took one whole year and was under the art direction of Jens Weber. The result is obvious: unique architecture surrounded by a natural, Western style garden landscape. The club has an area of over 16000 square meters.
Villa Castenea combines a perfect ambience with excellent food while offering reasonable prices. When visiting this place, it is really easy to forget that you are still in China – the beer tastes like being in Germany and the menu comprises absolutely authentic European food. No matter whether you try the stewed Spanish beef cheek, the grilled prawn salad or German sausages, you won't be disappointed.
Address: 266.PuAn Dian,Wan An Dong Lu,Haidian District
Telephone: +86-10-62720130/31
FLO Restaurant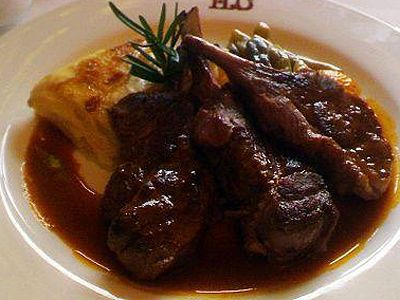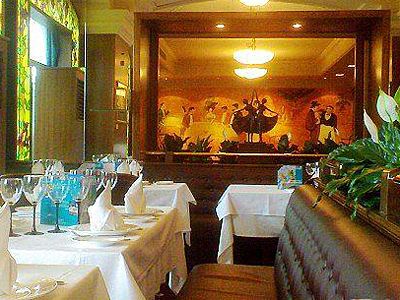 FLO is the largest catering chain-store groups in France and is also the leading catering group in Europe. Yayuncun FLO restaurant is located in the Central Park of Beichen. It serves pure French home-made dishes. The restaurant covers a business area of over 700m2 with magnificent interior decoration in pure French style. It can serve 200 people at the same time and provide catering for different events such as large banquets, press conferences, business banquets, western wedding banquets, birthday parties, etc.
If you want to enjoy French dishes comfortably, the best way is to go to FLO restaurant. A visitor can immediately feel the strong flavor of France in the 19th century on entry. The decoration, style, facilities and dishes here are almost the copy of French home-made cuisine. Numerous scenery paintings of Paris hanging on the walls reflect the culture background of Paris in early 1820s when trains first became highly used and people of upper-class were very proud of traveling by train as fashion. The graceful copper statue of a classic beauty by the side of the paintings makes the restaurant already emanating nostalgia become more tasteful and elegant.
Telephone: 8610-65955142-21
Address: 2/F, Main Block of Longbo Square, Chaoyang District.
Maxim's Restaurant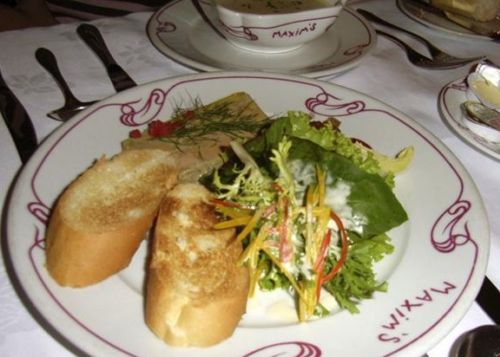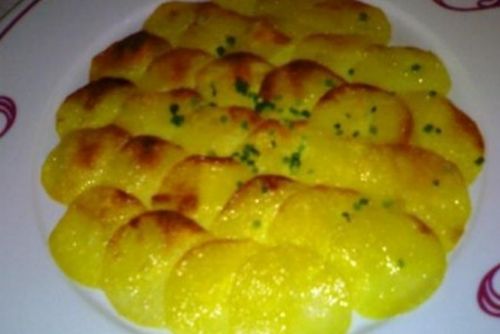 Featuring traditional French cuisine including escargot and beef ribs in a red-wine marinade, prawn salad and chilled raspberry mousse, Maxim's de Paris is well-known for its classic style and exceptional service. Perfect for a sophisticated dinner on the town.
The Beijing Maxim's Restaurant is located on the second floor of Chong Wen Men Hotel, No.2, West Chong Wen Men Street. The restaurant saw its debut in Sept, 1983. The internal decoration of the restaurant is a vivid copy of the Maxim's Restaurant de Paris. All the peach wood sculptures and gilded ivy patterns on the walls, maple leave shaped pendant lamps and wall lamps, windows the with crystal glasses, copies of frescos of the Louvre and the Forbidden City, and the colorful stained glass windows make you feel as if in the French court of the 19th century.
There are a lobby, a cafe, and ten small salons in the restaurant. It can hold 300 people banquet, or 500 cocktail lounge or buffet. The dishes are mainly French food, such as French onion soup, goose liver sauce, pepper steak, and etc.
The cook staff includes a French Chef Alan, two masters of western style food from Beijing, and one master of western style flour refreshment from Beijing, as well as a group of cooks and waiters who were trained in Paris.
Telephone: 8610-65121992
Address: 2 Chongwenmen Xidajie,Chongwen district
Opening hours: 11:00--14:00, 17:00--22:00
Metro: Line 2 and get off at Chongwenmen station

Kongyiji Restaurant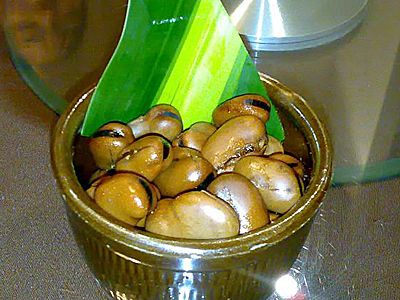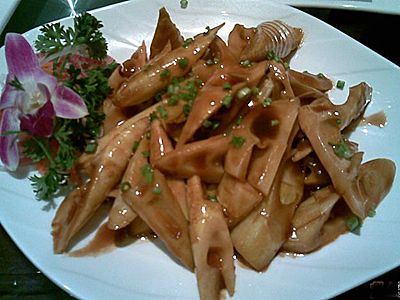 All dishes served by Kongyiji Restaurant feature delicious tastes and moderate salty flavors. With a dining environment full of characteristics of the south of the lower reaches of the Yangtze River and elegant atmosphere, diners place themselves in a pub on the Yangtze Delta when enjoying delicious dishes.
The appearance of the Kongyiji Restaurant is a gray Chinese-style small building of the Shichahai Area. All diners go through the Moon Gate first and then walk through a bamboo forest before entering the restaurant. The blue print tablecloths, cushions, bamboo chopsticks, and orchid porcelain tableware here are all specialties in the south of the lower reaches of the Yangtze River. With a pot of old rice wine, a small dish of fried pungent bean curd with a smelly scent, a small bowl of plain noodles with chopped scallion pieces, surrounded by the bamboo forest out of the window and the moisture of Houhai Area, you can feel as if you were in Shaoxing.
Telephone: 8610-66184917;
Address: 2B, Dongming Hutong, Xicheng District;
Opening hours: 10:30-21:30

Bian Yi Fang
Bian Yi Fang was created in the fourteenth year of Yongle period in Ming dynasty(AD 1416) , it has nearly 600 years history, and it was firstly granted as "Zhonghua Old Zi Hao( a name)" " national supreme restaurant" ISO9001 National Quality Assurance System in 2001.
"Bian Yi Fang" Lao Zi Hao with a implied meaning of "convenient for and benefit for people, super value" managing idea, depends on Oven Roasted Duck as the Dragon Head, bases on Shan Dong Dishes. The Roasted Duck with crisp skin outside and tender inside, with fresh and delicious taste, so "Bian Yi Fang "enjoys high fame. Because the Oven Roasted Duck is roasted in the closed oven, during the roasted period "avoiding the fire" it can guarantee that it has no impurity when it is taken out of the oven, so it is named as " The Green Roasted Duck". During these years, Bian YI Fang has based on the traditional cooking method and then created new style of "Crispy With Flower Fragrance", "Crispy With Vegetable Fragrance". Oven Roasted With Patent and Three Kingdoms Feast, and renewed Salty Duck Liver, Duck Web With Mustard Sauce, Crystal Duck Tongue, Braised Sea Cucumber With Scallion, Drunken Duck Heart With Rice Wine, Dry Fried Four Duck Treasures, Crisp Fragrant Crucian, Quick Fried Fish Slices With Rice Wine, Fish Maw in Thick Soup, Quick Fried Cuttlefish Roe Soup, Vermicelli With Pork Shreds etc more than 10 kinds of specialties, which are all welcomed by the customers.
Today, "Bian Yi Fang" depends on its six hundreds years culture deposit, persists on the managing principle: Building up Zhong Hua Lao Zi Hao, Creating Classical Bian Yi Fang, achieving quality purpose of upon customers expectations Dishes are 100%, Service are 100%, sanitations are 100%, Environments are 100%, following the quality policy: Super value, Keeping improving and renewing the new goals all time.
The name of "Bian Yi Fanmg " also has a story, in AD 1552( The thirtieth year of Jiajing period in Ming Dynasty), Yang Ji Sheng (Zi Zhongfang, Hao Jiaoshan) who lived in dazhi Bridge outside Xuan Wu Door and he was the vice director of Bureau of Military Personnel, when he was framed by Yan Song in imperial court, he was so impressed and with sadness inside of his heart and hungry, so he occasionally came into a restaurant which with no big hall but clean and elegant, also with full of guests on seats. He took a seat then asked for a Roasted Duck, little Chinese spirits and dishes, when he eaten his dish he felt unusual happy, and threw all unhappiness and boring feeling down outside the "ninth sky cloud". Meanwhile, some one recognized him and knew he was the patriotic minister, so he notified the owner of the restaurant. So the owner self brought him the duck and Chinese spirits for he admired him deeply, the owner chatted with "Yang Ji Sheng" happily. When "Yang Ji Sheng" knew the name of the restaurant, and felt the service there was thoughtful, then ha said with a deep breath that: this restaurant was convenient and benefit for people with super value dishes! Shouted: bring me the brush pen! The brush pen, ink, paper and ink stone were all prepared, he written three big words quickly BIAN YI FANG. All people acclaimed good. Therefore, Bian Yi Fang was famous for Yang Ji Sheng and other ministers went there frequently.