Tianjin Dining Culture
Post Date: 2018/08/16 11:15
Share to:
Overview
Tianjin dining culture is renowned throughout China, and not only the traditional Tianjin snacks, but the cuisines from other regions of China can also be found. Food Street is a fairly good place for you to sample these cross-cultural Chinese dishes. These traditional and famed snacks cannot be missed should you ever come to visit this charming municipality.
What to Eat in Tianjin
1. Goubuli Steamed Stuffed Bun(?????): Goubuli's stuffed buns are known for their generous filling, which is succulent but not greasy. This famous snack was created during the late Qing Dynasty by a native of Wuqing County, who had the nickname "Dogy". At the age of 14, Dogy left home and came to Tianjin, where he was apprenticed to a restaurant specializing in stuffed buns. A diligent and honest young man, he eventually opened a shop of his own. As his stuffed buns tasted better and had a unique flavour, they attracted an increasing number of customers. As time went by, his nickname became known far and wide. Later, people changed "Dogy" to "Goubuli", which literally means "the Dogy who doesn't talk", because he was often too busy to speak to his customers. Then, eventually, his buns were called by the same name.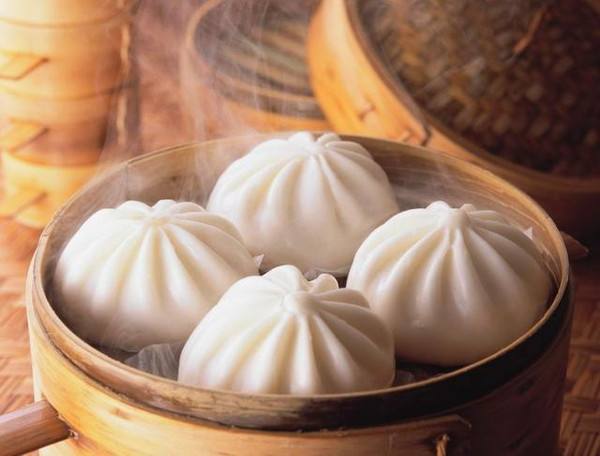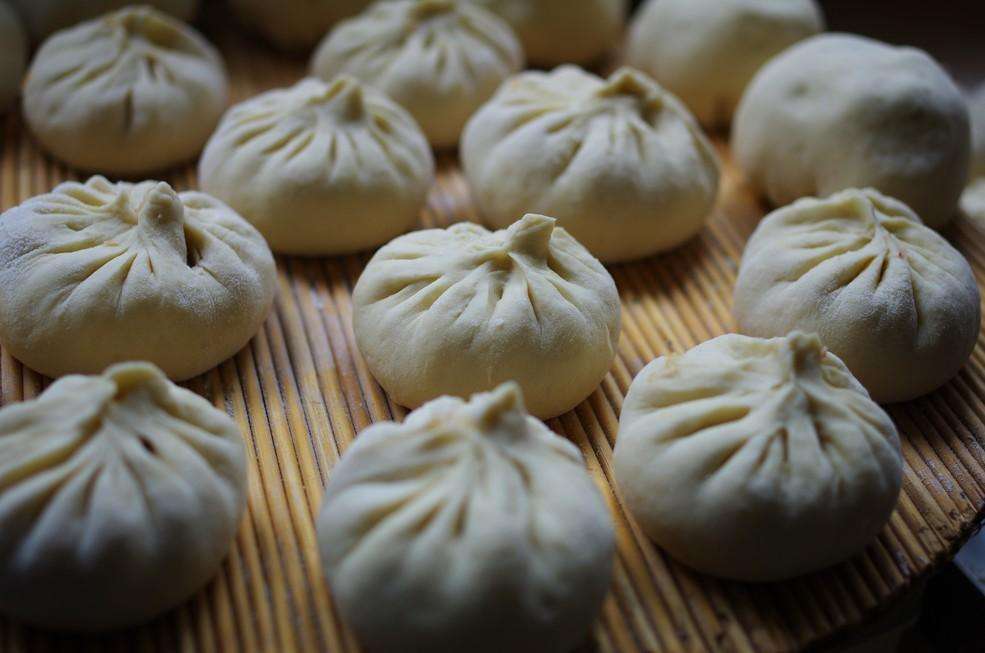 Today, with its main outlet located at Shandong Road, Heping District, the Goubuli Bun Shop has developed into a corporation with 89 branch restaurants opened in Tianjin and two dozen other Chinese cities, provinces and regions. In addition to over 90 varieties of stuffed bun, its restaurants also offer more than 200 dishes.
2. Ear Hole Fried Cake (?????): The Ear-Hole Fried Cake is another one of the famous traditional Tianjin snacks. It derived its name from the narrow Ear-Hole Street in Tianjin's Beidaguan, where the shop selling it was located. The Ear-Hole Fried Cake has a history of more than 80 years. lt was introduced by a man named Liu Wanchun, who peddled it on a single-wheel barrow from street to street. When his business prospered, he rented a room and opened Liu's Fried Cake Shop. Because the fried cake he made was of high quality, reasonable in price and had a special flavour, it soon became a popular snack.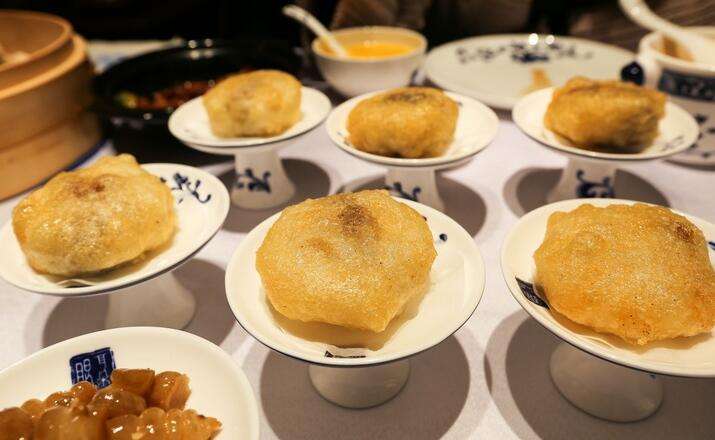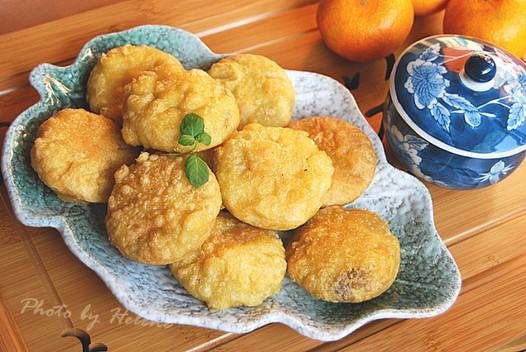 The cake is made of carefully leavened and kneaded glutinous rice dough. The filling is bean paste made with good-qualified red beans. The pastry of the finished cake is golden in colour, crisp and crunchy, while the filling is tender and sweet with a lingering flavour.
3. Fried Dough Twist (????): Although plain in look, this queue-shaped fried dough is by no means easy to make. Each bar of dough is made with quality flour and then fried in peanut oil. The bars are usually stuffed with a variety of fillings, most often the waxy tasting beanpaste (Dou sha) - a taste for only the hardy. Since it can be preserved for several months, you can take some of this crispy specialty back home to share with family.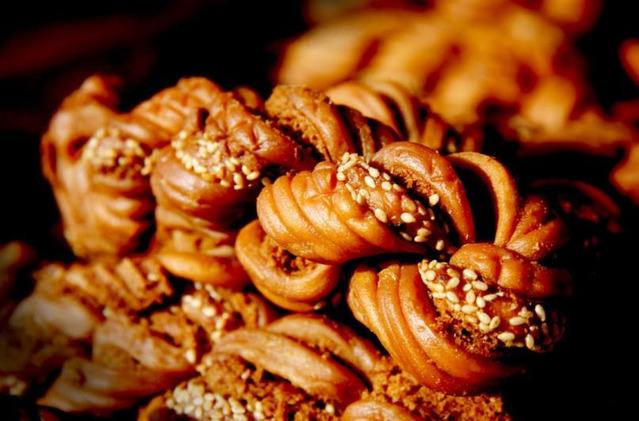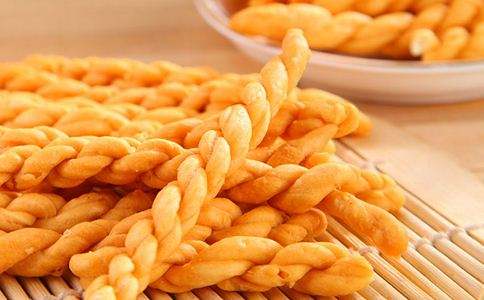 4. Eight Large Bowls: Cooking the Eight Large Bowls takes both a "thick" and "thin" method. The "thin" eight large bowls include quick-fried fish fillet, braised and shelled fresh shrimp, fresh cocktail, sweet-scented osmanthus fish bones, braised butterfish, Sichuan shredded meat, Sichuan large meatballs, loose meat, and so on. The "thick" eight large bowls consist of fried blue shelled fresh shrimp, boiled shredded chicken, mixed and cooked egg soup and crab ovary, trepang meatballs, silver piece meat, consommé chicken, braised chicken, daily family cooked carp, and so on. The eight large bowls are often served at banquets.
Where to go for eating?
Tianjin Food Street(Shipin Jie) is like a shopping mall, but only full of food. It is regarded as "Paradise for Food". There are two levels and about 50 restaurants, all under one roof. Some are dirt cheap street stalls, others are more like sweet shops, some are top of the range restaurants with prices to match. Make sure you check prices before you order - they're rarely displayed. There are plenty of good dumpling restaurants and you can also eat dog, snake and most of the more unusual Chinese dishes.