Hong Kong
Post Date: 2017/08/04 18:07
Share to: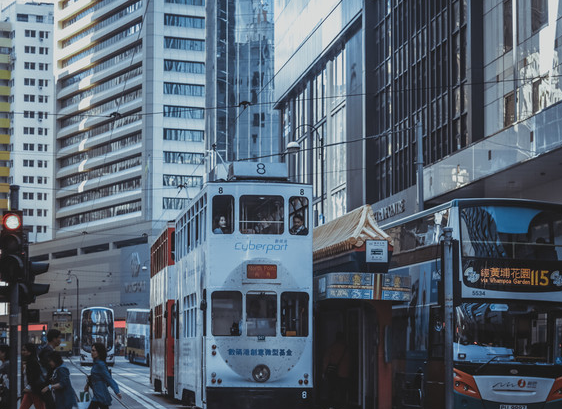 Introdution of HongKong
Hong Kong is strategically located at the mouth of the Pearl River Delta in Southern China. It is within a few hours' flight from all major cities in East and Southeast Asia, including Beijing, Shanghai, Tokyo, Seoul and Singapore.
Bordered by the Shenzhen Special Economic Zone to the north, Hong Kong has a total area of about 1,100 square kilometres.

To the surprise of many visitors, this bustling city also features lush green hill slopes, secluded beaches, leisurely rural landscape and rocky shorelines.

Hong Kong is eight hours ahead of GMT and has a sub-tropical climate.
Hong Kong is a Special Administrative Region (SAR) of China. It enjoys a high degree of autonomy as enshrined in the Basic Law, the constitutional document governing the political, judicial and economic framework of Hong Kong as well as guaranteeing its capitalistic way of life. The Central People's Government of the People's Republic of China is responsible for foreign affairs and defence.
History
Hong Kong has been part of China since ancient times; it was ceded to the United Kingdom after a series of wars in the 19th century. On 19 December 1984, the Chinese and British Governments signed the Joint Declaration on the Question of Hong Kong, affirming that the Government of the People's Republic of China would resume the exercise of sovereignty over Hong Kong with effect from 1 July 1997.
A Special Administrative Region was established on 1 July 1997 under the principle of "One Country, Two Systems". Hong Kong's capitalist system and life-style shall remain unchanged for 50 years.

Population of HongKong
A city of 7.2 million people (mid-2013), Hong Kong is a cosmopolitan metropolis where old tradition blends perfectly with Western culture and post-modern trends. Ethnic Chinese make up the bulk of its population, but there is also a sizeable presence of expatriates and people of different ethnicity, all enjoying the freedoms and prosperity of this city, once a fishing village. Hong Kong is a place of kaleidoscopic variety. Hong Kong people enjoy the freedom of religion under the Basic Law. Then there are as many types of international cuisines as are the number of the ethnic groups in Hong Kong. While the waves of Western culture have long arrived on the shores of Hong Kong, traditional values are still held by many Chinese people. Worshipping of ancestors live side by side with a night out in an Irish pub in the fashionable area in Central, Hong Kong's main business district.
Hong Kong is an affluent society with a per capita GDP of US$38,000 in 2014, rivalling those of the most developed economies. Hong Kong is one of the safest cities in the world. Both English and Chinese are the official languages. This bilingualism features in daily life in Hong Kong with many people speaking fluent English. Cantonese is the local dialect and an increasing number of Hong Kong people speak good Putonghua.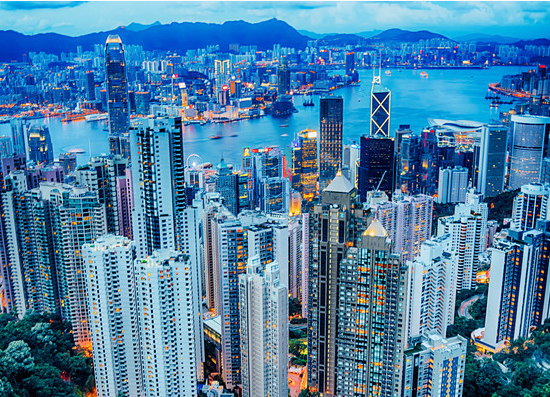 Hong Kong People Ruling Hong Kong
The Basic Law is an embodiment of the doctrines of "One Country, Two Systems" and "Hong Kong People ruling Hong Kong". A clear example of these doctrines are that Hong Kong exists as a separate signatory to international organisations, including the World Trade Organisation. It also has its own currency, an elected Legislature, and maintains the common law system which is different from the civil law system in Mainland China. It also has its own power of final adjudication, which is vested in the Court of Final Appeal.
Free Trade
A founding member of the World Trade Organisation (WTO), Hong Kong is firmly committed to free and open trade. There is no barrier on trade. Hong Kong does not charge tariff on importation or exportation of goods. Import and export licensing is also kept to a minimum. Licensing is only imposed when there is a genuine need to fulfil obligations undertaken by Hong Kong to our trading partners, or to meet public health, safety or internal security needs.
After the reunification with China in 1997, Hong Kong has continued its separate membership to the WTO using the name "Hong Kong, China".

International Financial Centre and Service Hub
While traces of its past can still be found in the fishing villages scattered in its outlying islands, Hong Kong has emerged from a post-war manufacturing base to a major financial and services centre featuring state-of-the-art infrastructure and highly efficient business services. Its stock market capitalisation is only second to Japan in Asia. The stock market of Hong Kong provides a wide variety of products ranging from ordinary shares to options, warrants, unit trusts and debt securities.
At the end of December 2013 Hong Kong had nearly 160 licensed banks, of which nearly 150 are foreign owned. Of the world's top 100 banks, 70 operate there.

Hong Kong enjoys a robust and stable financial regime, exemplifying the vitality and dynamism of an open and free economy that has the prowess of prospering in an ever-changing global political economy. In particular, the Hong Kong dollar, which is 100% backed by US dollars, has demonstrated remarkable stability since the introduction of the linked exchange rate system in the early 1980's.