Qianmen Pedestrian Street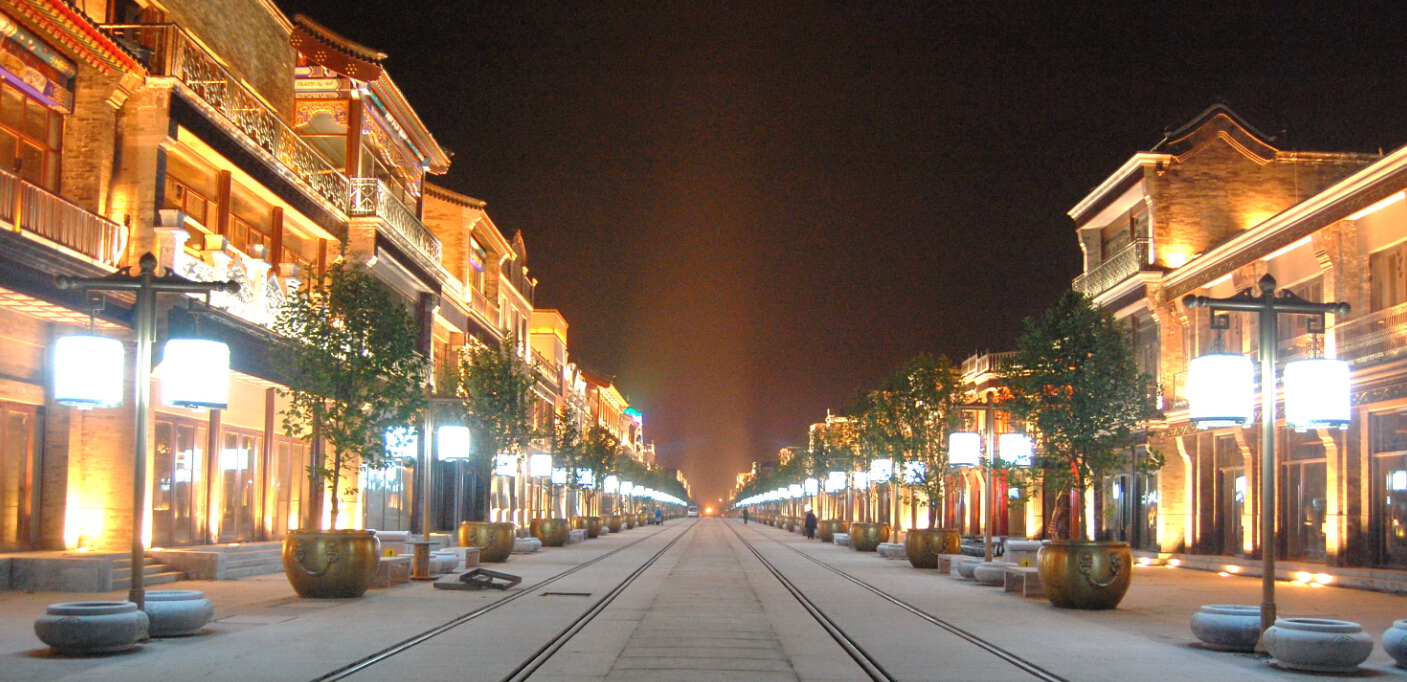 Introduction
Beijing Qianmen Street, located south of Tiananmen Square, Qianmen Pedestrian Street is the largest ancient city preservation area in Beijing and the only planned commercial district around Tiananmen Square. Like Tiananmen Square and the Forbidden City, Qianmen Street lies on Beijing's central axis and is the heart of the capital city of Beijing. Qianmen Street, which will be rebuilt, is an 845m long tree-lined commercial pedestrian street. Its central imperial lane and the old trams people haven't seen for a long time will be recovered in this ancient commercial street. The buildings here present the style of an ancient capital, and people can find the memory of ancient Beijing.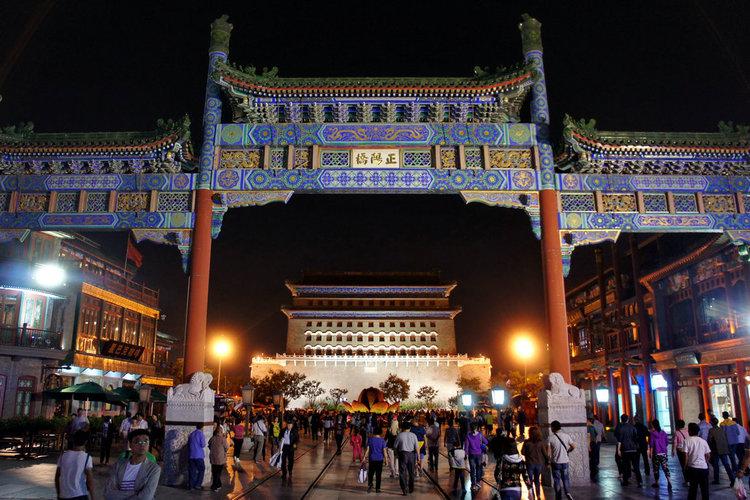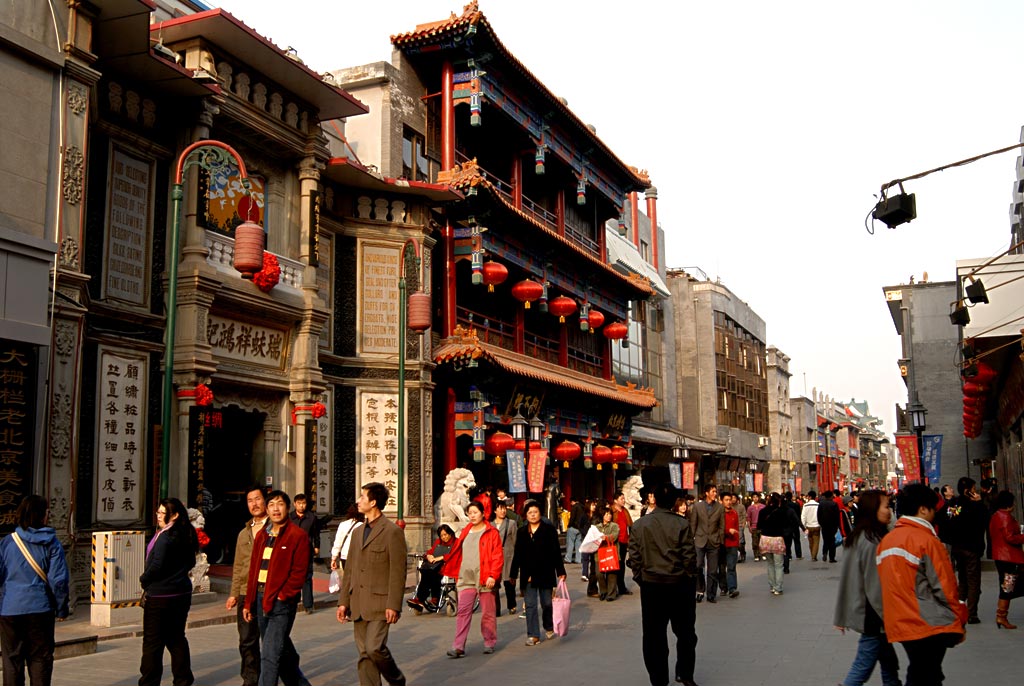 History of Qianmen Street
"The Ming and Qing Dynasties' Qianmen Street was burnt down to ashes in 1900 when the Allied Forces of the Eight Powers ransacked Beijing. Physically, there is nothing left for us to retrieve. The final plan is based on historical photos, and we intend to form a new Qianmen Street in the mould of the 1920s to 1930s.
With its latticework of horizontal alleys, the north-south Qianmen Street prospered as a commercial strip as early as the Yuan Dynasty (1206-1368). By the time of Emperor Jiajing, the 12th Ming Dynasty (1368-1644) emperor, the street was dotted with guild halls built by different localities, to provide housing to citizens intending to take the imperial exams.
Qianmen Street became even more prosperous in the early years of the Qing Dynasty (1644-1911) with the development of activities such as lantern fairs, theaters and teahouses. Places like the Guanghe Theater -- today threatened with demolition -- and the Quanjude roast duck restaurant are part of Beijing's history.
Information
Address: Qianmen Street, Xuanwu District, Beijing
Opening Time: the whole day
Admission: Free
How to get there:
Take Subway Line 2 to Qianmen Station and get out from Exit B or C,or take line7 to Zhushikou Station and get off from Exit A,C.

Take city bus No. 5, 8, 17, 20, 22, 48, 59, 66, 67, 82, 93, 120, 599, 622, Sightseeing Bus 1, Sightseeing Bus 2, Tourist Bus 1, Tourist Bus 2, Brt 1, Te 4, Te 7, or Te 11, to Qianmen Station.