Dalian Culture
Dalian-Port City, Square City, Soccer City and Romatic City !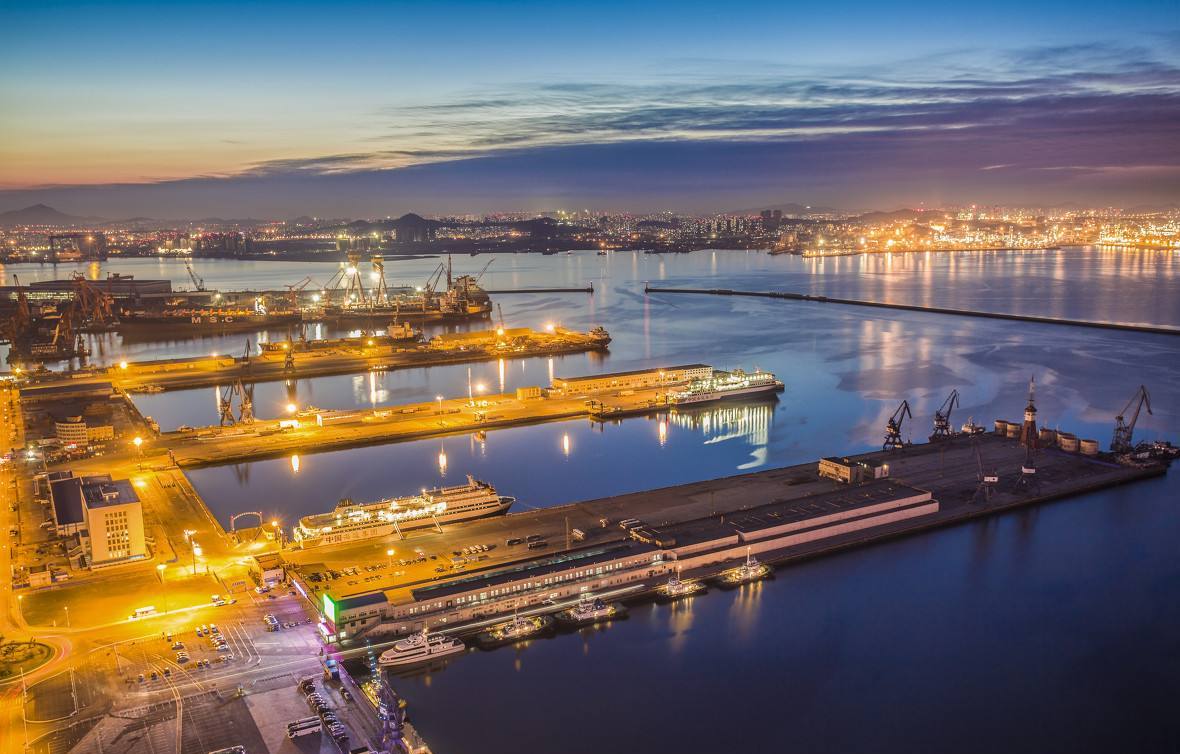 Dalian, which is a port city, located in the southernmost tip of Liaodong Peninsular. To the east lies the Yellow Sea and west the Bohai Sea, Dalian is a natural non-freezing deep-water harbor serves as a sea and land transport hub of North and South as well as one of the most important international trading ports. As a gateway of three provinces in Northeast China and Inner Mongolia, Dalian not only has an important strategic position, but also processes the beautiful scenery.

Dalian is a beautiful city famous for its Square Culture. There are more than eighty squares in Dalian, among them the most famous are Zhongshan Square, Friendship Square, Xinghai Square, Peoples Square, Olympic Square and so on. The mounted policewoman on the street, bright and brave, powerful and beautiful, definitely has become a unique scenery in Dalian; Up to now, the Green completed area has reached 40% in Dalian, wherever you go, you will sound the "Green Storm", and this exactly reflects the slogan "Build a Green Dalian, Bright Dalian and modern Dalian " posted by ex-mayor Xilai Bo. There is a street full of exotic culture of Russia, the classical nineteenth and twentieth-century buildings with Russia style make Dalian more beautiful.

Along the winding coastline there are numerous beautiful tourist places, including famous National Golden Beach Tourist Holiday Area, karst landscape formed a billion years ago--- Heishijiao, Bangchui Island, Xinghai Square, Tiger Beach Park, Donghai Park etc. These attractions are connected by the Coastal Highway and the transportation is very convenient.

The Site of Lushun Russia-Japan Prison which located in No.139 Lushunko Distrct is a national key heritage preservation unit, together with the North Fortress on the Dongjiguanshan and Tomb of the soviet solidiers in Sanliqiaoxi, Lushunkou District have become the real portrayals of Dalian for the near semicentury.

Dalian has mild climate and abundant wealth and is hailed as "Hometown of Apple". Besides apple, Dalian also is rich in hawthorn, grape, yellow peach and other fruits.

The shellfish aquaculture industry in Dalian's coastal line is developed, over fifty sea lives has been cultivated in large areas.

Dalian is a famous Soccer City, Dalian football team has won eight champions in the National Professional Football League Matches due to its complete training base and constantly passion from Dalian people. Further more, Dalian is also hailed as "city of track and field" and "swim villages", these all reflect the unique sports culture of Dalian.

Dalian is appraised in the first batch as one of the excellent tourism cities in China. Due to the rich tourism resources and beautiful environment, in 2006, the National Tourism Administration and the United Nations World Tourism Organization named Dalian as "The Optimum Tourist City", this title further expands the reputation of Dalian both at home and abroad, thus attracts more tourists to travel and visit Dalian.


Local Folk Custom
Dalian is located in the south of Liaotung Peninsula. Many ethnic groups of northeast have been there throughout the ages. From Yan and Qin to the early time of Tang dynasty, Han, Eastern Hu, Fuyu declined and grew constantly throughout thousands of years. From the Five Dynasties (907-960)and the Later Liang Dynasty to the early Qing dynasty, they have been there for thousands of years. At that time, the Han people from Bohai Sea, people of Dongdan, people of Nuchen, new army of NanSong in Yuan dynasty and the prisons of war of Xixia have moved there one after another. People of all nationalities (all ethnic groups) lived together which promoted the ethnic unity and the exchange of the culture and technic, and propeled the productivity. According to the fourth population census of 1990, there are 36 ethnic groups in Dalian.
Religion in Dalian
There are Buddhism, Taoism, Christianism, Islamism, and Catholicism in Dalian. Taoism and Buddhism have thousands years of history, but Catholicism and Christianism were Imported during the Chin Dynasty. Before liberation, Dalian had all together over 400 temples and churches, and in the initial period of liberation, there were still more than 230 temples and churches left. After the People's Republic of China (PRC) was founded, Dalian implemented the religion policy which respects the freedom of religious belief and allows legal forms of religions. Many temples and churches were pulled down during the period of "cultural revolution". After the 11th meeting of the CCP, the freedom of religious belief was reaffirmed and proper religious activities would be protected. All the cases in which religionist were unjustly sentenced were overturned. Buddhist associations and Islamic associations were established which aroused the religionists' enthusiasm of the construction of the socialist material and spiritual civilization. By 1997, there have been 72 religious activity sites, 6 municipal patriotic religious groups and 550,000 religious adherents as well as 110 religion undertaking personnel in Dalian.