Mutianyu Great Wall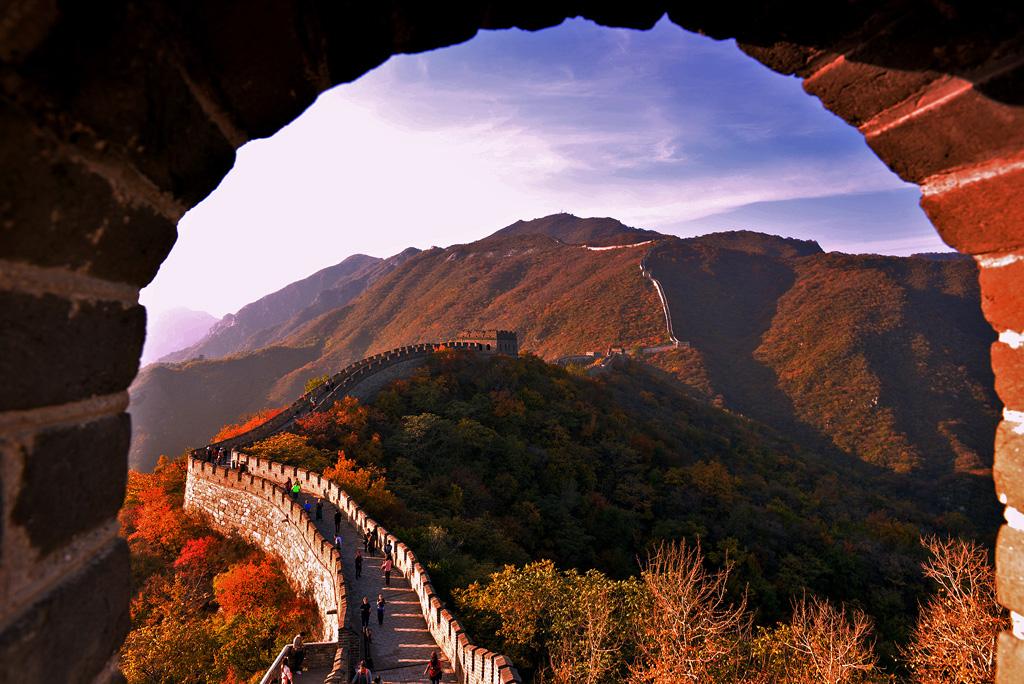 Overview
Mutianyu is a section of the Great Wall of China located in Huairou County 70 km northeast of central Beijing. As one of the best-preserved parts of the Great Wall, the Mutianyu section of the Great Wall used to serve as the northern barrier defending the capital and the imperial tombs. The Mutianyu section of the Great Wall was opened to tourists on May 1, 1986. A new 4,000-meter-long pathway has been constructed from the road. It can also be reached by cable car.
History
First built in the mid-6th century during the Northern Qi, the Mutianyu section is older than the Badaling section of the Great Wall, and reconstructed later during the Ming Dynasty.
when Emperor Yongle returned north and reestablished Beijing as the capital, he was exposed to attack on three sides. Harassment increased after the reign of Emperor Zhengtong, so work was begun to strengthen and lengthen the wall at Yalu River in the east. In the mid-Ming years, the noted General Qi Jiguang was transferred from the south. As Military Superintendent of Jizhen, he built observation towers and provided storage areas for military weapons.
In 1404, a pass was built in the wall.
In 1569, the Mutianyu Great Wall was rebuilt and till today most parts of it are well preserved. The Mutianyu Great Wall has the largest construction scale and best quality among all sections of Great Wall.
Architecture
Built mainly with granite, the wall is 7–8.5 metres high and the top is 4–5 metres wide. Compared with other sections of Great Wall, Mutianyu Great Wall possesses unique characteristics in its construction. The highest observation tower in the Mutianyu section is 540 meters above sea level. Crenels and shooting holes are part of the solid construction. To the east, the Great Wall continues across the mountain ridges, to the west, it enters a point of strategic importance at a peak 1,044 meters above sea level.
Besides, this section of Great Wall is surrounded by woodland and streams. The forest-coverage rate is over 90 percent.
How To Visit The Mutianyu Great Wall

You have three ways of getting to the Mutianyu Great Wall:
1.Taking a cable car up to theGreat Wall -to the 14th Watch Tower.
2.Taking a chairlift to the Great Wall - to the 6th Watch Tower.
3.Taking a chairlift to the Great Wall - to the 6th Watch Tower 3) Walking up the Great Wall along the stone steps (like a mountain hike - 50 minute hike ) - to the 10th Watch Tower.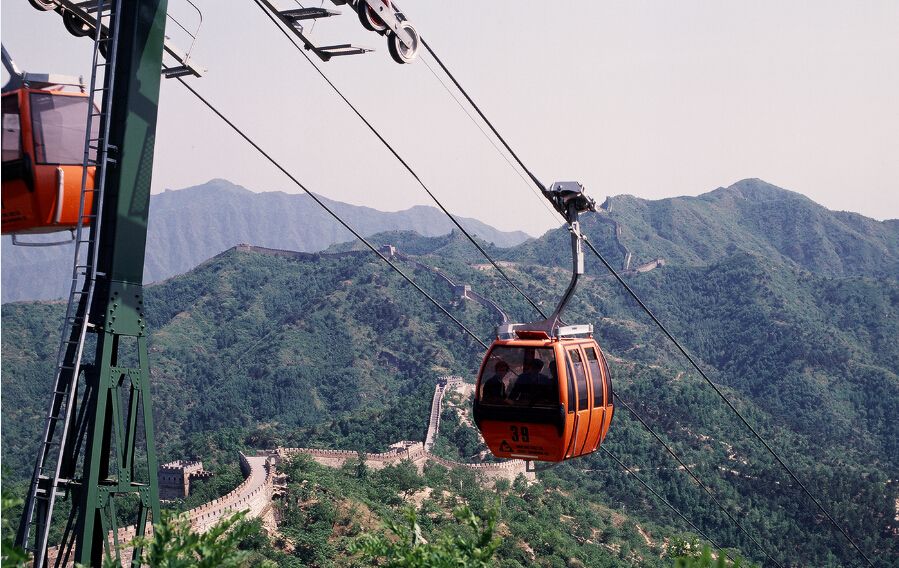 Information
Location: Huairou District
Admission Fee: CNY 35
Tel: 86-10-61626873, 86-10-61626022
Opening Hours:
April to October: 7:00 - 18:00
November to March: 7:30 - 17:30
How to get there
Tourist Bus No. 6 from Xuanwumen, Qianmen and Dongsi Shitiao; or take Bus No. 916 from Dongzhimen to Huairou, and then change to a local bus or hire a taxi (17 km);
Tour The Mutianyu Great Wall with Beijing Private Tour
We will provide a private & spacious car and a local professional tour guide with over 5 years guiding experience only work for you or your group. You will be escorted during your tour. Transport, ticket, and dining (At some local restaurants popular with locals) all we will arrange for you according your requirements. Please check our most popular Beijing Tours including The Mutianyu Great Wall as below:

{????}
Are the above sample tour programs not suitable for you? We have more Great Wall Tours. Our tours can be tailor-made based on your requirements and budget to create unique Great Wall Tour experiences that allow you to interact with the local people and culture. Our enthusiastic tour expert will promptly reply you in details within 24 hours. Email to: [email protected]