Huanghuacheng Great Wall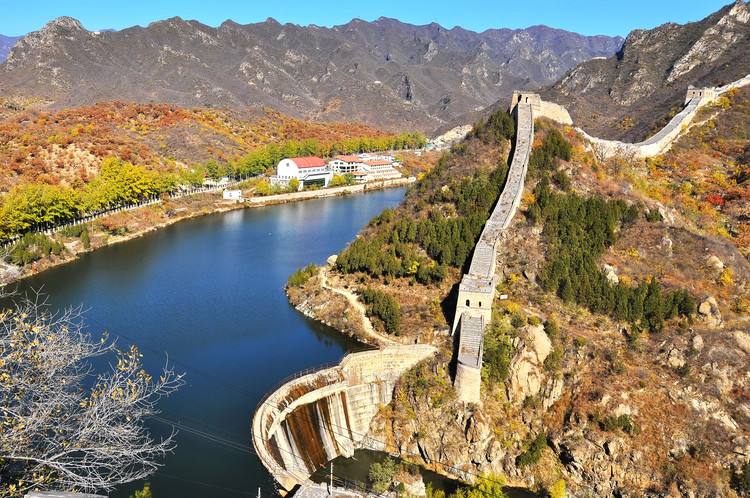 Overview
Badaling, Mutianyu, and Simatai usually come to mind when one thinks of the Great Wall. These sections have become hot tourist spots after being renovated. But Huanghuacheng, a section of the Great Wall about 60 kilometers north of the city proper of Beijing, is still little known. It was built in the Ming Dynasty (1368-1644), located at Jiuduhe Town, Huairou District, 65 kilometers (40.39 miles) from Beijing City. This section of the Wall at 10,800 meters (about 6.7 miles) long is a resort with mountains, lakes and the ancient Great Wall.

History & Background
Although not as magnificent as Badaling or as precipitous as Simatai, Huanghuacheng stands as it used to. It is said that rice water was used as an adhesive to fix the bricks together, making the wall at this section extremely solid. Although it is largely damaged today, people can still find watchtowers, passes, and battlements, some of which remain intact. A huge rock stands out at one of the passes and is carved with two characters, (Jin Tang), hence this section is also called the Jin Tang Great Wall.
Huanghuacheng, historically known as Huanghuazhen, used to be a famous military fortress that stretched over 10,000 meters. Distinctive from other sections of the Great Wall, Huanghuacheng is separated by a several-dozen-meter-deep lake, around which green grass flourishes, and in which various fish shuttle. Springs abound in nearby villages, and because of this a majority of the local households have their own fishponds. Brown trout raised in spring water is a delicacy of the area. It can be eaten raw; or it can be steamed. The fish though is most delicious when roasted. Brown trout has very few bones, and the soup made of its head is aromatic and stimulates people's appetite.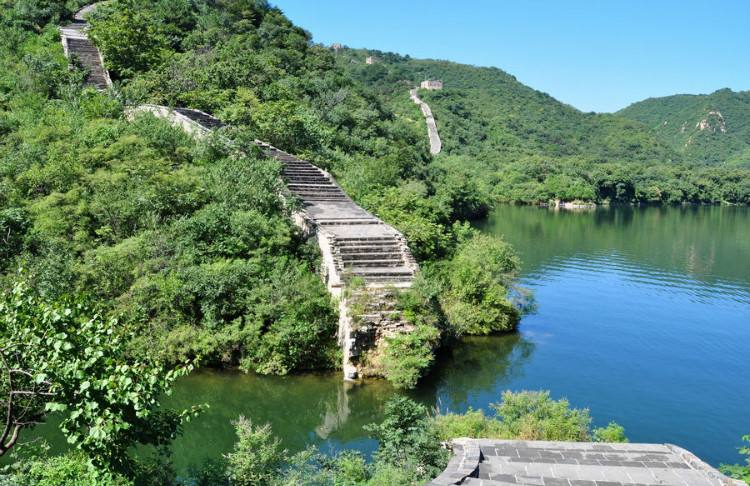 Best Time To Visit
When summer comes, the entire village under the Huanghuacheng is immersed in a sea of yellow wild flowers ('Yellow flower' is 'huanghua' in Chinese). Consequently, this village got the name Hunghuacheng, and this section is called Huanghuacheng Great Wall.
Things To Do
Going to Huanghuacheng Great Wall, you have four things to do at least. First, you should take photos. Since the lake breaks this section into three segments naturally, its uniqueness might surprise you. And the Huanghuacheng Reservoir lies here, shaped like a curved moon. Second, go to visit the chestnut garden under the Great Wall, dating back to the Ming Dynasty. The ancient chestnut trees still grow very well. Third, climb up the steepest section of the Huanghuacheng, Shibadeng. It is like a dragon, ready to fly into the blue sky. Fourth, look at Yaoziyu Castle. It was built in the Ming Dynasty, still well-preserved. In the castle, there is an ancient Chinese scholar tree. It is said that touching it could bring you a blessing.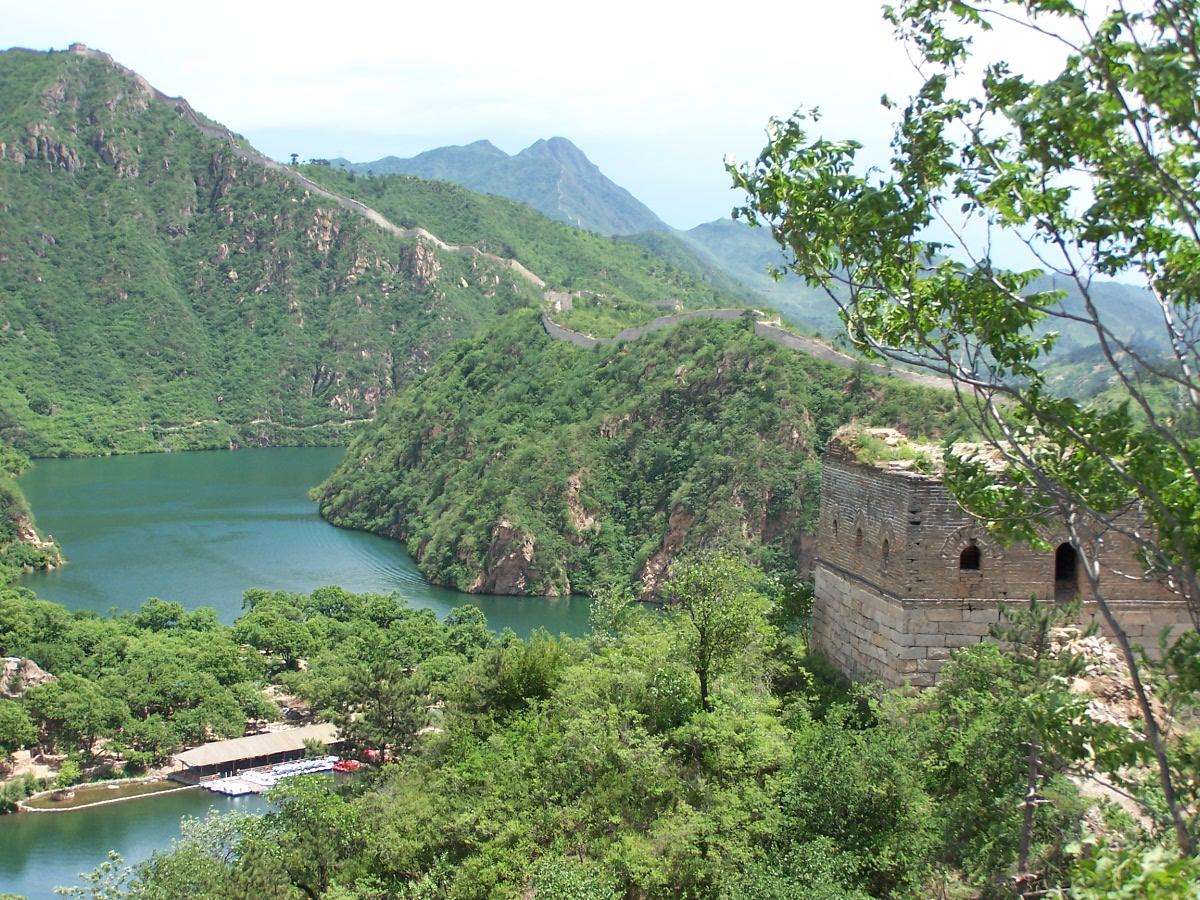 Information
Admission Fee: CNY 34
Opening Hours: 08:00-17:00 (on weekdays); 07:30-17:30 (at weekends and Chinese Golden Week)
Transportation
1. Take Bus No.916 at Dongzhimen and get off at Huairou Dishui (Huairou Local Tax Bureau) (The air-conditioned Bus No.916 costs about CNY11, and the regular bus costs CNY 6), go forward about 50 meters (55 yards) and take the bus which runs between Huairou and Shuichangcheng (Xishuiyu) (the bus ticket costs CNY 3).
2. Take the special route bus "Changping - Jiuduhe" at Changping Long-distance bus station or at the crossing of Changling Lu in Changping District, and get off at Jiuduhe gas station (the bus ticket costs CNY 5), and take the bus which runs between Huairou and Shuichangcheng (Xishuiyu) and get off at the terminal station.
Tour The Huanghuacheng Great Wall with Beijing Private Tour
We will provide a private & spacious car and a local professional tour guide with over 5 years guiding experience only work for you or your group. You will be escorted during your tour. Transport, ticket, and dining (At some local restaurants popular with locals) all we will arrange for you according your requirements. Please check our most popular Beijing Tours including The Huanghuacheng Great Wall as below:

{????}
Are the above sample tour programs not suitable for you? We have more Great Wall Tours. Our tours can be tailor-made based on your requirements and budget to create unique Great Wall Tour experiences that allow you to interact with the local people and culture. Our enthusiastic tour expert will promptly reply you in details within 24 hours. Email to: [email protected]